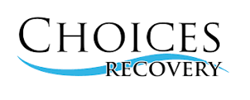 Addiction, drugs, alcohol, all of those things are traps. Even though they've been known to be social things, they are traps and they happen almost subconsciously.
Hollywood, California (PRWEB) June 02, 2015
April 8th, 2015, saw the transformation of the famous Avalon Hollywood music venue into Durkin Entertainment's "RockNRolla Movie Awards" EcoLuxe Lounge, a daylong event, sponsored by Choices Recovery South Bend, that gathered some of the world's top providers of ecologically sound and social conscious products and services. The event was organized by Debbie Durkin, Los Angeles' leading producer of sustainable product placement in TV and film, the EcoLuxe Lounge is a premier red carpet event that makes appearances at various awards ceremonies and festivals throughout the year, including the Emmys, the Oscars and Sundance, among others.
"It was an honor to work with so many people and companies that care so deeply about what we put into our bodies and how we treat our planet," commented Choices Recovery founder Per Wickstrom. "We are grateful for the opportunity to raise awareness about this thing that we call addiction and for the chance to inform people about our service – offering holistic Choices in recovery."
Ben Stillwell at Choices Recovery Lounge
TV and film star Chase Masterson joined Choices Recovery, hosting their Celebrity Interview Lounge where she spoke with many of the contributors to Hollywood's entertainment industry that attended the EcoLuxe Lounge. Among those that took some time to sit with Chase was Ben Stillwell, a rising young star who is known for his roles in Mad Dog and the Flyboy, Lab Rats and TNT's Murder in the First. He shared a bit about his viewpoint on addiction during his interview with Chase, a video of which has been released on Choices Recovery's YouTube channel. "With the people that I know, its come from different experiences," Ben said. "Addiction, drugs, alcohol, all of those things are traps. Even though they've been known to be social things, they are traps and they happen almost subconsciously."
For more information on this event see our main website. For the full video with Chase Masterson and Benn Stillwell click here:
https://www.youtube.com/watch?v=BiLiAI4rHEg