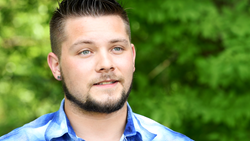 Overcoming addiction is much more than just getting clean and sober
South Bend, IN (PRWEB) September 14, 2016
In observance of National Recovery Month this September, Choices Recovery, a holistic center for the treatment of addiction, has released a new video featuring interview clips from recent graduates of their rehabilitation center. Located in South Bend, IN, Choices Recovery offers a unique and effective treatment strategy designed to adapt to the needs of any individual who is seeking help in overcoming addiction. Available for viewing on the Choices Recovery YouTube channel, this video not only shows the successes of their patients in finding a path to a healthier lifestyle, but also the program's ability to offer hope to people from any background.
"Overcoming addiction is much more than just getting clean and sober," explains Choices Recovery Founder Per Wickstrom. "It is uncovering the causes of the patient's substance abuse and addressing those issues in a positive manner. It is about finding ways to handle life without feeling the need to resort to drugs or alcohol. It is about repairing relationships that have been damaged by substance abuse. National Recovery Month is the perfect time for us to demonstrate that recovery from addiction is possible, and we couldn't think of a better way to show this than through the words of our graduates."
National Recovery Month celebrates the new lease on life that those who have been through the recovery process have found, honors the advances and progress made in the substance abuse treatment field, and raises awareness about addiction and the options in treatment available today. During the month of September, various recovery events will be held in communities throughout the nation.
The video from Choices Recovery features five different graduates of the rehabilitation facility, each with their own story and hopes for their future. Matt, Keisha, Lewis, Brian, and Linda each have their own history, but they all have one thing in common – their struggles with addiction and the desire to make positive changes in their lives.
The program at Choices Recovery was developed with the individuality of patients in mind. Under the support and guidance of a counselor or case manage, patients may choose from a variety of treatment options, allowing them to create their own unique recovery strategy. Without the restrictions of a set timeframe, patients have the opportunity to explore all of the options offered at Choices, which is a results-based program. This approach allows patients to find the path to recovery that is best suited to their individual journey through the treatment process.