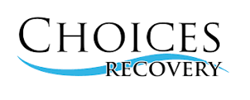 It is more important than ever to inform people of the options that are available in treatment.
SouthBend, IN (PRWEB) February 17, 2016
On January 31st-February 3rd, 2016, Choices Recovery travelled to Naples, FL to participate as sponsor of the 2016 Addiction Executives Industry Summit (A.X.I.S.), a conference that focuses on innovations and progress in the rehabilitation field. Geared towards substance abuse treatment professionals this event serves as an invaluable tool in remaining on the leading edge of addiction treatment centers, allowing the participants to exchange ideas and make their programs and facilities more effective in the rehabilitation of those struggling with drug abuse or alcoholism.
"Over the past few years, we have seen drastic changes in the healthcare marketplace as a result of legislation that makes treatment more accessible to more people," commented Choices Recovery founder Per Wickstrom. "With these changes, it is more important than ever to inform people of the options that are available in treatment, as well as to continue in our efforts to offer effective treatment services to those struggling with addiction. Through our participation in the A.X.I.S. conference, we are better able to fulfill our commitment to provide a successful recovery program to those who come to us seeking hope."
The A.X.I.S. conference is an annual summit, drawing thousands of participants from all over the world to share ideas and learn more about how to offer solutions to the addiction epidemic that faces modern society. As sponsor of the event, Choices Recovery was invited to host a sponsor booth, where Wickstrom and other representatives of Choices met and spoke with hundreds of substance abuse treatment professionals to discuss management tactics and organizational strategies to improve clinical outcomes and operational efficiency. Also included in the A.X.I.S. conference offerings are educational workshops, informative lectures and group discussions, which provide opportunities for participants to examine and implement methods to improve executive team building and collaboration techniques.
The organizer of the A.X.I.S. conference, C4 Recovery Solutions, Inc., is a non-profit corporation created with the purpose of improving the quality of substance abuse treatment facilities and the general public's access to effective rehabilitation centers. Through facilitating the A.X.I.S. conference, C4 aims to create an environment where constructive dialogue and shared knowledge about industry innovations will help to build the effectiveness of addiction recovery programs and treatment facilities.