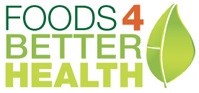 How Chris Hemsworth is Surviving on Just 500 Calories a Day
Boston, MA (PRWEB) November 13, 2013
Foods4BetterHealth.com,a food and nutrition web site that believes that healthy foods can prevent disease and illness, is reporting on Chris Hemsworth's new celebrity diet, preparing him for his role in the upcoming film Heart of the Sea.
As Foods4BetterHealth notes (http://www.foods4betterhealth.com/celebrity-diets-revealed-chris-hemsworth-5949), celebrity actor Chris Hemsworth is on a strict celebrity diet to get into shape for his role as a thin, sickly sailor in the Heart of the Sea, the story that inspired Herman Melville to write Moby Dick. As Hemsworth explained on Jimmy Kimmel Live!, all the actors in the film are on a strict diet, limiting themselves to just 500 to 600 calories a day.
"[Heart of the Sea] is the true events that inspired Herman Melville to write 'Moby Dick,'" Hemsworth said. "A bunch of sailors in a whaling ship get struck by a whale, the ship sinks and they jump onto the small rafts and drift for 90 days. And basically they begin to die and eat each other…a romantic comedy. And we have to get rather skinny. So we're on 500 or 600 calories a day."
As the Foods4BetterHealth article "How Chris Hemsworth is Surviving on Just 500 Calories a Day," notes, Hemsworth is no stranger to celebrity diets. When he prepared for his role in Thor, he had to gain over 20 pounds of muscle and alternated between two strict diets: a high-carb, high-protein diet and a low-carb, low-protein diet (and let's not forget he worked out a minimum of six days a week!).
The Foods4BetterHealth report observes that there's nothing healthy about this celebrity diet. After all, Hemsworth and his cast members—who are all trying this extreme diet—are limiting themselves to very few calories per day. The average meals they eat every day include a small salad, a few pieces of protein, and some veggies; as Hemsworth noted, this celebrity diet often leaves him going to bed hungry.
The Foods4BetterHealth report concludes that while many celebrity diets have fast results, this doesn't mean they're always healthy—and this celebrity diet is no exception. While Hemsworth may always look gorgeous, this doesn't mean the dangerous effects of eating too few calories will not come back to hurt him later down the road.
Foods4BetterHealth.com, created by Doctors Health Press, is a food news and health web site offering readers information about the latest food controversies, exclusive expert advice, and the health tips to ward off illness, prevent disease, and live a long, healthy life. For more information, visit http://www.foods4betterhealth.com.