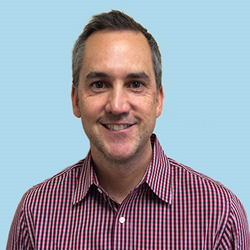 WeGoLook utilizes a collaborative workforce to complete on-site inspections and custom tasking through mobile technology.
Oklahoma City, OK (PRWEB) August 31, 2015
Chris Lucas has been named Community Manager at WeGoLook, LLC. In his new position, he will be responsible for engaging and advancing WeGoLook's Looker (agent) community.
WeGoLook utilizes a collaborative workforce to complete on-site inspections and custom tasking through mobile technology. Lucas will be working with WeGoLook's 20,000+ Lookers nationwide and implementing streamlined processes for technology, communication, training, and advancement. Lookers verify autos, real estate, and heavy equipment, as well as, provide courier, notary, and other custom services for insurance companies, financial institutions, and enterprise clients.
Some of the projects Lucas will begin managing include recruiting and working closely with Lookers in specific categories (such as those with heavy equipment experience, Veterans, auto inspectors), ensuring complete and accurate profile information across accounts, implementing additional skills, best practice, and certification tracking, targeting Lookers in specific geographic areas, developing community connections among Chambers of Commerce, Veterans Groups, and Universities and expanding WeGoLook's reach across Canada, the United Kingdom and Australia.
"The chance to join this dynamic organization while it is experience tremendous growth is an opportunity I am thrilled to accept. WeGoLook has the energy of a Silicon Valley startup with all the charm of an Oklahoma based company and I am excited to grow our Looker Community into a world class workforce," stated Chris Lucas regarding his new position.
Lucas comes to WeGoLook as an established entrepreneur with franchise development and mass community engagement experience. Prior to accepting the Community Manager position, he was the Owner and Area Developer for three Koko FitClub franchises; the world's only fully automated-technology infused personal training studios. He also serves as the Founder and Owner of LIFT4Charity.org which organizes and promotes fundraising contests using technology infused fitness equipment. Throughout his career, Lucas has gained extensive experience in merchandising, project management, and IT networking.
Kenneth Knoll, WeGoLook COO noted: "We've been excited about this position for some time. Re-investing in the growth, quality, and engagement of our Looker community has been vital to our past success and is critical to our vision for the future, both domestically and internationally. With mass community engagement experience and the tenacity of an entrepreneur, Chris has all the right tools to build upon what we've created and take our community to the next level."
About WeGoLook:
WeGoLook is a dynamic field services and inspection company leveraging a sharing economy of 20,000+ Agents in the United States. Tasks and inspections are assigned to Agents through a crowdsourced platform. Agents collect field data, photos, and video via the WeGoLook Mobile App and complete custom tasking such as item pickup and delivery and more. WeGoLook specializes in verifying autos, properties, boats, heavy equipment, antiques, electronics, furniture, RV's and other assets. WeGoLook has expanded to international markets in the United Kingdom, Canada, and Australia with other countries to follow.