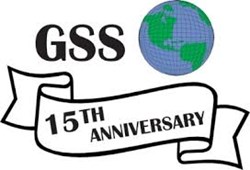 "Over the years, every time a client has presented us with a new challenge, we have been able to rise to the challenge and have invented new technologies and methodologies to produce the des
Boca Raton, FL (PRWEB) September 05, 2013
Over the past 15 years, Florida-based Global Systems Solutions (GSS) has worked with some of the largest and most recognizable wealth management, custody, retirement fund and trust organizations in the world. Using their proprietary data management techniques and software, GSS is able to utilize companies' off-the-shelf software, taking a satisfactory program to extraordinary heights and making data work for the user, instead of the user having to work for the data.
"Fifteen years ago, I never imagined we would be where we are now. Over the years, every time a client has presented us with a new challenge, we have been able to rise to the challenge and have invented new technologies and methodologies to produce the desired results. Now, we are finding that nearly everything we have done leads us to the simple conclusion that we are the only ones with the experience and skills to do what we do." – Chris Webster Global System Solutions, Founder and CEO, GSS.
One part of the foundation of Global System Solutions is GSSAutomation, a methodology for data manipulation that allows for automated testing and data comparison, using off-the-shelf software. GSSAutomation works with a centralized hub model. There is a user portal that is scalable to even the largest enterprise.
"The next 15 years will be just as innovative, just as amazing for us as a company as this past 15. Our clients are looking for new solutions to new problems. That's what makes us tick and allows us to leverage our experience and ingenuity. With the team that we have assembled, there is no stagnation, no stale solutions for challenging data-related problems and requirements. Frankly, I am excited for the next 15 years." - Chris Webster Global System Solutions , Founder and CEO, GSS
The Chris Webster Global System Solutions customer service model is unique and another part of a rock solid foundation. With four regional offices, clients work with a GSS team in their region, one that understands their unique business requirements. Once the client and GSS have devised a plan and developed the data-related solutions that the client needs, a local project manager guides the project to a rapid and successful conclusion, giving the client a centralized point of contact.
Because of Chris Webster Global System Solutions' unique position of being a niche solutions provider, they are able to outperform generalists that are willing to provide software solutions to any industry and any client. GSS specializes in the financial services sector and understands those system-related data requirements best. This allows GSS to provide their clients with faster, more complete solutions to their data manipulation needs, without a long development timeline or cost.
Global System Solutions is a rapidly expanding firm providing consulting services exclusively focused on trust, Custody, Wealth Management and Retirement funds within the financial services industry. The experienced team at GSS helps businesses achieve success while facing the challenges of system migrations, mergers, implementations and software releases. GSS handles nearly any size project, bringing skilled professionals on-site to effectively get the job done.