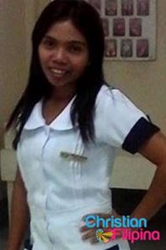 Every day we receive more happy stories from our members who are meeting friends and finding love at Christian Filipina
Honolulu, Hawaii (PRWEB) February 27, 2014
Leading international dating site ChristianFilipina.com today announced a record-breaking month for new memberships, adding over 500 new members per day to its existing base of over 250,000. This announcement quickly follows several key months of growth for the company, which prides itself on creating a trustworthy, wholesome interface for singles worldwide looking to form lasting relationships.
At the close of 2013, Christian Filipina was already brimming with over 200,000 happy members using the site to connect with others abroad. Since then, its popularity has only skyrocketed to an unprecedented level. Amazingly enough, the landmark achievement of welcoming its 250,000th member happened on Valentine's day – Feburary 14th, 2014 – when 23-year-old Sarah Maloloyon from Agusan, Philippines registered her profile.
Christian Filipina's success can be directly attributed to its spotless reputation in the industry. The site's founders, Peter Christopher and his wife Milyn, are dedicated to upholding the highest standards of integrity for online dating – values that are reflected in the way they operate their top-notch service.
"Every day we receive more happy stories from our members who are meeting friends and finding love at Christian Filipina," said Peter Christopher. "It's a joy for my wife and I to be able to help others find the love that we have found."
About Christian Filipina
Christian Filipina is a premier online destination for Christian singles worldwide. The trusted website features numerous resources and testimonials, as well as a lively singles community. Of its member base of over 250,000 eligible men and women, thousands have already met and found lifelong love.
Peter Christopher, founder of Christian Filipina, has appeared on the BBC for his work fighting fraud in the dating industry. He lives near Hilo, Hawaii with his wife and family. For more information please visit http://www.ChristianFilipina.com.