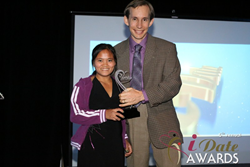 Every day we receive letters from couples around the world who are meeting, falling in love, and living happily ever after.
Hilo, HAWAII (PRWEB) April 30, 2014
Come and meet ChristianFilipina.com founders Milyn and Peter Christopher at the Demo Day New Business Showcase at the 'Imiloa Astronomy Center on Saturday, May 10 from 1:00 PM to 3:30 PM. The showcase highlights some of Hawaii's most innovative companies.
Hawaii-based ChristianFilipina.com is an online social site helping singles worldwide forge meaningful, lifelong relationships using a trustworthy and wholesome interface. Men and women choose ChristianFilipina.com because it is a friendly and conservative place to easily meet friends online and safely get to know them.
ChristianFilipina.com is experiencing steady growth and has members from more than 30 countries who know that they have arrived at a site they can trust. Debuting in 2009, ChristianFilipina.com is a force for change and integrity in the online dating world. It is a proud member of the International Alliance of Honest Dating Sites and has been the recipient of several prestigious industry awards in 2014 including the iDate Best Mobile Dating Site and Best Niche Dating Site at the Golden Heart Consumer's Choice Awards.
"We started Christian Filipina because we felt there could be a respectful and friendly meeting place for men and women of faith with an interest or history in the Philippines," believes Hilo-based business owner Milyn Christopher. "ChristianFilipina.com has become even more successful than we had originally imagined. We now feature video testimonials on our Filipina YouTube channel, pictures of happily married Filipinas on our site, and every day we receive letters from couples around the world who are meeting, falling in love, and living happily ever after."
Milyn, who along with her husband Peter, also started Akaka Pitstop farm after moving to Hawaii's Big Island four years ago, said she had never considered the prospect of marrying someone from another nationality before her husband introduced himself to her in Dumaguete, Philippines. "As a Filipina myself, I value hard work, faithfulness, and a rural lifestyle. Happily, I found my match in my husband Peter, and we now have our own family in Hilo. By starting ChristianFilipina.com, we have been fortunate to be able to help others find their soul mates as well."
Recently surveyed ChristianFilipina.com female members chose "faithful" and "Christian" as the top two attributes they seek in a husband. These are core values at ChristianFilipina.com and the Christopher household as well. Peter believes the secrets to happy marriage with a Filipina are picking a compatible, mature person and being a trustworthy man dedicated to his wife and family; he even wrote a book about it: How to Meet, Date and Marry Your Filipina Wife.
Christian Filipina has been singled out as a model of integrity and honesty by the BBC and the Philippine government. Appearing on Philippine Intercontinental Broadcasting Corporation (IBC Channel 13), one of three government-owned television networks, the segment highlighting the mission and values of Christian Filipina was broadcast across the country.
Christian Filipina's motto is Friends, Family, Fellowship and Love.
For more information visit http://www.christianfilipina.com.