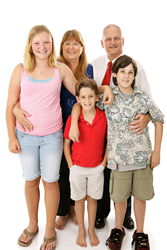 This larger facility allows The Bair Foundation to better serve the needs of their local community
Raleigh, North Carolina (PRWEB) February 28, 2015
The Bair Foundation Child & Family Ministries, a national provider of social services dedicated to the treatment, restoration and empowerment of children, youth and families has announced today that they have moved the location of their Raleigh office.
The address of the new location is 3717 National Dr. Suite 115, Raleigh, NC 27612. The local phone number has changed to 919-573-8834 and the new fax number is 919-573-8837. An Information Session is scheduled for Monday, March 2nd from 6 pm-7:30 pm and for an Open House on Monday, March 9th from 6 pm-8 pm, both at the new Raleigh Bair location.
This larger facility allows The Bair Foundation to better serve the needs of their local community, and reflects their long term commitment to provide quality care and services to foster youth and at-risk families. Bair looks forward to the agency's future growth at this location that will enable them to eventually diversify their services and provide optimal care and support that strengthens families and keeps children safe.
The Bair Foundation has trained foster families — both single and married — for almost 50 years and provided them with key support during all phases of the process. Families with an open heart and home are desperately needed. For more information on The Bair Foundation, therapeutic foster care and IAFT (Intensive Alternative Foster Treatment), call 919-573-8834. Families are also needed as respite providers who can take children occasionally for a few days to give the foster families a rest period. Foster Families get a per diem, as well as exceptional training and on-going 24/7 support.
Although foster parents are the catalyst for change, equally important are local churches who partner with Bair to support our families, help us get the word out, and prayerfully support our cause. We welcome the opportunity to share our ministry with congregations across the greater Triangle area. If you would like a Bair Foster Care Professional to speak in your church, please call our new office number or visit us on the web http://www.bair.org/en-us/home/churchpartners.aspx to find out ways you can help.
About The Bair Foundation
The Bair Foundation is a national organization that has successfully cared for and treated children, teens and families since 1967. With 30 offices in 9 states it offers a myriad of community based services which include Structured Intervention Treatment Foster Care, Traditional Foster Care, Adoption Services, Medically-Needy Foster Care, Independent Living Services, Parent Empowerment Program, B.E.S.T. Program, Wraparound Services, In-Home Services, Assessment Home, and Outpatient Services. The Bair Foundation is accredited by COA (Council on Accreditation) and is a member of The Evangelical Council for Financial Accountability, Alliance for Children and Families, Christian Alliance for Orphans, and Foster Family-Based Treatment Association. To find out more about The Bair Foundation, visit http://www.bair.org and http://www.facebook.com/thebairfoundation.