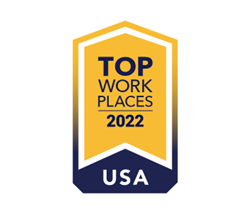 LOS GATOS, Calif. (PRWEB) July 05, 2022
Christie's International Real Estate Sereno is honored to have received the 2022 Top Workplaces award by The San Francisco Chronicle. The firm ranked as the Bay Area's #1 Top Workplace among Large Firms for all business sectors in 2022.
This is the 2nd year in a row Christie's International Real Estate Sereno has been recognized as the Bay Area's #1 Top Workplace among Large Firms for all business sectors, and the 13th consecutive year Sereno has been ranked among the Bay Area's Top Workplaces, which includes all participating businesses throughout five counties.
"It's remarkable to work collaboratively with a group of individuals who make the idea of becoming a for-profit business with a soul a reality," said Ryan Iwanaga, Sereno Co-Founder and Chief Experience Officer. "We are inspired each and every day by our incredible team, who ensures everyone feels supported and appreciated. And, this team is really what makes Sereno a success."
Christie's International Real Estate Sereno places a priority on living out its core values and overall vision to support its agents, employees, and the local community with authenticity top of mind. This honor is a testament to the organization's company culture, philosophy, and philanthropic efforts, including the 1% for Good Charitable Foundation.
"This award is such an honor to receive as it illustrates that we are executing on what we've set out to do - create community-mindedness and connection internally with our employees and outwardly to the communities we serve and causes we're passionate about," concluded Iwanaga.
This award is based solely on employee feedback gathered through a third-party survey administered by research partner Energage, LLC, a leading provider of technology-based employee engagement tools. The anonymous survey measures several aspects of workplace culture, including alignment, execution, and connection.
ABOUT CHRISTIE'S INTERNATIONAL REAL ESTATE SERENO
Founded in 2006, Christie's International Real Estate Sereno is the largest locally owned and operated independent real estate company in Northern California with 17 offices and 580 agents in Silicon Valley, the SF peninsula, Santa Cruz, the East Bay, Lake Tahoe, and Sierra Foothills, producing nearly $7 Billion in annual sales volume. Christie's International Real Estate Sereno is ranked among the top five brokerages in the nation for both per-agent productivity and highest average sales price. The company offers a highly curated support platform and provides agents with concierge services to strengthen client relationships, as well as world-class technology for well-executed transactions. Its agent-driven Sereno 1% For Good Charitable Foundation is changing lives in local communities, and to date, has generated over $5 million in charitable donations given to 300 local organizations.