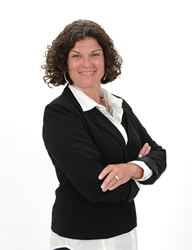 Finding the perfect match, whether it be a partner or a new home, can be a time-consuming process that requires a great amount of consideration.
Lafayette, IN (PRWEB) April 11, 2016
"Finding the perfect match, whether it be a partner or a new home, can be a time-consuming process that requires a great amount of consideration," said Christina Cunningham, a RE/MAX Realtor renowned for having a complimentary moving truck. "However, when it comes to finding the right home, there are a few secrets that can go a long way in ensuring you find the perfect match."
To help buyers find the right home, Cunningham lists the following three tips:
No. 1: Look carefully around the neighborhood. "Do not be dazzled by a great home at a good price without getting the lay of the land before you buy," said Cunningham. "Visit the neighborhood at different times of day so you can assess factors such as traffic, noise and safety." She also suggests taking a walk through the nearby streets to get a better feel for how it would be to live there, and ask yourself if you share things in common with your potential neighbors. For example, are there mostly singles or families living there? How active are they? Does the neighborhood have a clean and well-cared-for feeling? Potential buyers can also check http://www.in.gov/meth and http://www.indianasheriffs.org to make sure a potential future home is in a safe neighborhood.
No. 2: Bigger does not mean better. "Try as we might to displace this myth, we Americans like things large. Big house, big car means big value, right?" said Cunningham. "Not necessarily. If the house you are considering is the biggest on the block, it might not hold value well. You want to blend with your surroundings, not be the highest priced house in it. If the home you are considering has a new five-car garage, for instance, buy it because that's what you need, not because of a perceived better resale value."
No. 3: Buy when the time is right for you. "I know you've heard that you can get a better deal around the holidays or in the depths of winter because sellers are eager and maybe even a bit desperate then," said Cunningham. "But the truth is that every sale is different and you should either jump on a deal or sit back and wait, depending on the individual circumstances. In other words, there is no 'best' time to buy a home."
About Christina Cunningham, RE/MAX Ability Plus
Christina Cunningham works with both buyers and sellers. Whether buying or selling, her clients are welcome to use her complimentary moving truck for 48 hours. For more information, please call (765) 421-2260, or visit her at ChristinaCunningham.info to get in touch with her.
About the NALA™
The NALA offers small and medium-sized businesses effective ways to reach customers through new media. As a single-agency source, the NALA helps businesses flourish in their local community. The NALA's mission is to promote a business' relevant and newsworthy events and achievements, both online and through traditional media. For media inquiries, please call 805.650.6121, ext. 361.