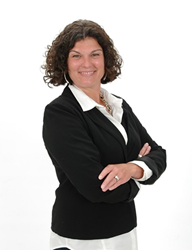 Due to increased inventory, warmer weather and the ability to use tax refunds as a down payment, spring is considered the best time of year to sell a home.
Lafayette, IN (PRWEB) January 29, 2016
"Spring is a time of rebirth, and that is true for the housing market,too," said Christina Cunningham, a RE/MAX Realtor renowned for having a complimentary moving truck. "Due to increased inventory, warmer weather and the ability to use tax refunds as a down payment, spring is considered the best time of year to sell a home."
Because spring is a seller's market, as the largest number of buyers are actively searching for new homes, Cunningham shares the following five tips to better ensure your home sells.
No. 1: Get a house inspection. Having your home inspected for any damage should be done before even listing it. That way you will know if anything needs to be fixed and can fix it, as potential buyers will view any damages to a home as an added expense and will usually pass on your home if it needs significant repair.
No. 2: Curb appeal. "Despite the season, curb appeal is essential," said Cunningham. Before showing your house, and after cleaning out the dead debris of winter, make sure your lawn and bushes are manicured and plant flowers, keeping in mind that yellow flowers stimulate buying urges. A disheveled exterior will encourage that once-potential buyer to keep driving to the next home for sale.
No. 3: Spring clean the interior. This means decluttering, as buyers want to see how they will live in the house, not how you lived in it. Take the necessary time to rid the house of unnecessary items, packing up and storing the items you want to keep and donating the rest. "Also, the inside of the house should always be as clean as the outside," said Cunningham. "Sparkle sells."
No. 4: Bring spring inside. This can be achieved by setting out flowers and opening the windows. Flowers are just as important inside as they are outside, and once inside a potential buyer will appreciate the beauty and aroma of fresh-cut flowers. Furthermore, let the outside in by opening your windows, which creates a soothing atmosphere with sunshine and fresh air.
No. 5: Set a reasonable asking price. "Even though spring is the best time to sell, as a seller you should still ask for a fair price," said Cunningham. "If you don't, potential buyers in spring will have a lot of other homes to choose from." If in doubt about how much to ask, compare your home to similar homes in your neighborhood that have recently sold and for how much.
About Christina Cunningham, RE/MAX Ability Plus
Christina Cunningham works with both buyers and sellers. Whether buying or selling, her clients are welcome to use her complimentary moving truck for 48 hours. For more information, please call (765) 421-2260, or visit her at ChristinaCunningham.info to get in touch with her.
About the NALA™
The NALA offers local business owners new online advertising & small business marketing tools, great business benefits, education and money-saving programs, as well as a charity program. For media inquiries, please call 805.650.6121, ext. 361.