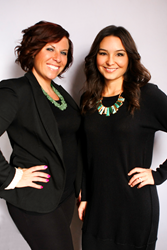 "We tell our clients who list their homes to be prepared for high traffic in showings, and we always ask what their backup plan is, if their house sells before they know where they are moving."
Indianapolis, IN (PRWEB) May 12, 2015
Indianapolis' downtown was ranked No. 3 in the 10 Best Downtowns in America in 2015 in Livability.com's article from March 2015. Price growth in Indianapolis is increasing due to lack of inventory, with only a 4.8-month supply of homes in Marion County, according to the most recent data (6-month supply is a healthy, even market). And with mortgage rates remaining low (currently 3.7% for a 30-year fixed mortgage), buyers are out in full force.
"It's absolutely a seller's market," said Christie Snapp, co-owner of the Indy Scene Real Estate Team. "We tell our clients who list their homes to be prepared for high traffic in showings (which means a show-ready home at all times), and we always ask what their backup plan is, if their house sells before they know where they are moving."
However, lack of inventory means higher competition for buyers, and RE/MAX Ability Plus is alerting buyers that they should be prepared for that, as houses are selling quickly, sometimes with multiple offers. Indy Scene Real Estate Team agents have been showing new listings that their clients are interested in, and the home is already pending a couple of days later. They are also advising their clients to be ready with a pre-approval letter in hand, in order to be prepared to move quickly with an offer when they find "the one."
"Increased competition and higher prices mean buyers are paying top dollar in our market," said Snapp. "Because of this, buyers expect the homes to be in exceptional condition, especially first-time home buyers who may have limited cash resources."
About the Indy Scene Real Estate Team
Christie Snapp and Sarah Beth Skidmore created Indy Scene Real Estate Team in December of 2011. They pride themselves on being very knowledgeable about the Midtown market of Butler Tarkington, Merdian Kessler and Broad Ripple. The Indy Scene Real Estate Team is currently looking for new clients who want to take advantage of the seller's market in Indianapolis. For more information, please call (317) 524-0229.
About NALA™
The NALA offers local business owners new online advertising & small business marketing tools, great business benefits, education and money-saving programs, as well as a charity program.
PR Contact:
news(at)thenala(dot)com
805.650.6121, ext. 361