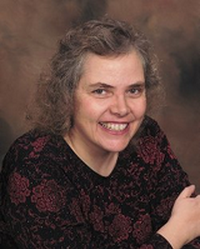 Denver, CO (PRWEB) January 15, 2015
Christina Veselak, a licensed psychotherapist in Denver, CO, is conducting a series of online training classes for mental health professionals working with patients who are grappling with addiction, withdrawal and other mental health challenges. These training sessions, done in conjunction with The Alliance for Addiction Solutions, present a comprehensive approach to utilizing nutritional methods for improving client care, treatment outcome and ending the cycle of addiction, withdrawal, and relapse.
Presented as a follow-up to her Core Training online course held in the Fall of 2014, Christina Veselak's Advanced Training online course starting in February 2015 will offer clinicians cutting edge tools to enhance their competitive skill sets. These skills include identifying client symptoms as biochemical imbalances, rather than motivational deficits; evidence-based alternatives to psych medications; effective tools to empower clients to address their own imbalances through diet changes and over-the-counter supplements; and protocols for appropriate referral to other healthcare providers.
Christina Veselak, LMFT, CN, has more than 30 years of experience working with addiction and specializes in cases involving recurrent relapses. Attendees will benefit greatly from her extensive knowledge of how biochemical imbalances impede addiction recovery, and may create depression, anxiety and insomnia. By the end of these training sessions, attendees will be well versed in identifying such imbalances in their clients and can either refer out for proper care, or effectively support recovery with recommendations for targeted nutrients, such as amino acids, the right fatty acids, vitamins and minerals.
The first program called The Core Training and offered in September 2014, was a five-month, Level 1 certification program that trains attendees in the use and application of oral amino acids and other key nutrients. Upon completing the program, attendees will be well versed in the use of the 'Amino Acid Therapy Chart,' which is a useful tool for creating targeted, case specific recommendations for their clients. Christina Veselak will be re-offering The Core Training beginning February 3, 2015, due to increased demand for the course.
"I love this [Core Training] course for being full of critical, practical information that is helping me offer nutritional treatment to my clients who are struggling with mood disorders and addictions," said Layla Masant, a health coach. "Christina's wisdom, warmth and commitment to nutrient therapy for mental health are an inspiration, and I feel honored and fortunate to be learning from her years of experience. I especially appreciate the relaxed, intimate web-class environment, where all questions can be heard and answered by teacher and seasoned students alike."
This course also teaches clinicians how to implement the "Pro-Recovery Diet" with their clients. Addiction can often cause severe depletion of a subject's neurotransmitters, which can lead to a variety of destructive symptoms such as depression, anxiety, and insomnia. Further, as traditional recovery progresses, an individual may feel the need to return to their addiction in order to just simulate the feeling of being normal. Addressing the underlying biochemical imbalance that leads to these issues will be an essential piece of the program.
"As reflected so well in her webinar series, Christina combines years of learning, teaching and clinical experience in the field of biochemical and nutritional approaches to treating addiction," said Hyla Cass M.D, board certified in psychiatry and integrative holistic medicine; author of The Addicted Brain and How to Break Free, Natural Highs, 8 Weeks to Vibrant Health, and Supplement Your Prescription. "Despite my own years of experience as a professional in the field and sometime contributor to the class, I never cease to learn from her. When I see the toll in human suffering to individuals and families, only prolonged in the typical revolving door of addiction treatment and recovery, I am excited and delighted to have this course as a resource to create more practitioners who are well-versed in this holistic, functional medicine approach— one that actually WORKS!"
The Advanced Training program starting in February 2015 is an eight-month, Level 2 certification program. During this advanced training, Christina Veselak, a mental health nutritionist, will review many different and specific biochemical issues that may drive addictive disorders and ultimately affect addiction recovery. Digestive issues, food intolerances and allergies, hormone imbalances, and environmental toxins can all have a profound effect on a person's mental condition and hence their behavior. Keeping these issues in mind will help mental health professionals working with addiction give their clients the best chance at recovery.
Both The Core Training and The Advanced Training consist of one 2-hour lecture and one 2-hour case consultation group per month. The lectures and group can be attended in person in Denver, CO, or remotely, via Webex. For those that may miss a lecture, all trainings will be recorded.
The second round of The Core Training will begin February 3, 2015, while The Advanced Training sessions will begin the week of February 10, 2015. Enrollment is now open and the staff at Christina Veselak's office are standing by to answer any questions. Mental health professionals interested in attending should contact them at christina(at)christinaveselak(dot)com or by calling (303) 888-9617.