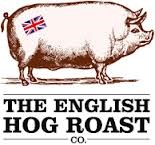 Christmas Twist on a Summer Favourite.
(PRWEB UK) 20 November 2013
That's exactly what Mike Berry, Owner and founder of The English Hogroast Company, is telling us. "Normally hogroasts are associated with the summer, but historically they were something used all year round. Especially in the middle ages, they were used as the centre piece to a celebration; why not do the same now?
"We are getting more and more inquiries from people who want to throw a party but want to put on something really special. A hogroast ticks all the boxes.
"The last couple of years we have sent the normally shortish window for hogroasts to get gradually extended as people see what a fantastic centre-piece they are. We are now getting more and more bookings for Xmas parties and new year parties.
"I think they are growing in popularity again as people see them for what they are – a centrepiece for any celebration and offer exceptionally good value when compared to other forms of catering.
"People are usually shocked to find out how cost-effective they are. We have DIY options starting at only £4 per head."
The English Hog Roast Company sources the finest organic and free-range meats from hand-picked local farmers as well as sourcing all the other ingredients including bread, salads and vegetables locally.
The English Hog Roast Company has worked for some of the UK's best known blue-chip companies including likes of Tesco, Swallow Hotels & The National Trust. "We have been very fortunate to have been able to work with so many prestigious corporate brands but a large proportion of our business is catering for private events too. These include things such as birthday parties and weddings. Lots of the business we are getting over the last couple of years is repeat business or referrals so we must be doing something right."
"We still have some capacity available in November and December but we are getting booked up fast. We cover a pretty huge area including North London, Hertfordshire, Essex but do travel further afield to Kent, Suffolk, Cambridgeshire and Greater London.
"If anyone wants a no-obligation quotation to see what exceptional value we offer, I'd only be too delighted to speak to them."
If you would like to find out more about The English Hog Roast Company and how they can help you host the perfect Christmas or New Year party then please contact Mike Berry on 01279 815660 or 07835 233031 or visit their website http://www.theenglishhogroastcompany.co.uk
The English Hog Roast Company
Tye Green House
Tye Green
Bishops Stortford
Hertfordshire
CM22 6DY
01279 815660