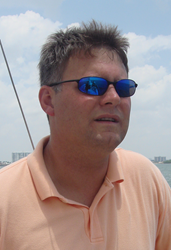 Washington, DC (PRWEB) April 05, 2016
Former military and Government attorney Christopher Nuneviller recently joined noted military defense law firm Crisp & Associates, LLC to helm the firm's new Washington, DC office. In part two of a three-part series designed to educate military service members, family members--including parents and spouses of soldiers, sailors, airmen, Marines, and Coast Guardsmen--and others regarding important critical first steps when facing unpleasant and unthinkable situations, Nuneviller discusses the five things a military Service member should keep in mind when they find out when responding to a Letter of Reprimand.
1. Argue facts, and only facts.
"Don't complain to or about your commander. They are already disappointed that someone under their command did something to distract from mission readiness. Whining does nothing but make the commander and her command judge advocate want to make the problem go away. By providing dispassionate facts, supporting statements and a clear chronology of the events, everyone reading the response will be more likely than not to give it fair consideration."
2. Take responsibility.
"Tradition holds that a Captain of a ship, regardless of what has happened, is responsible for what occurs on or to that ship – embrace that principle and own your part. Take responsibility, even if to say that you 'regret that your actions took time away from the more important matters of the command.' By doing so you are showing the Commander that you understand your role in the event and that you will be better for the experience, no matter how dire that experience and its consequences may appear."
3. Let others speak for you.
"Your part of the response to the Commander should be taking responsibility and laying out the facts that others have provided. For example, if a crucial witness was not interviewed, or important documents ignored, weave them into your narrative of the incident and let them provide commentary and supporting evidence. Your job is to merely say 'Commander Jones's statement is contrary to what A and B and C stated, and his statement is more credible because he was present at the time of the incident.'"
4. Assume the Investigating Officer was Competent … then disprove it if you can.
"Typically, in only the rarest and higher-profile cases is the investigating officer an expert who has numerous conducted investigations before. Chances are the investigating officer is not an expert, nor have they conducted an extensive number of investigations before. While this can be used to your advangage, tread lightly. I recommend against 'Lieutenant Smith failed to do her job correctly because she ignored three of the witnesses that did not support her pre-determined conclusions.' A commander will look at a dispassionate argument of the facts more readily than a take-down of the IO."
5. Ask for a Delayed Imposition of the Reprimand.
"Commanders have great discretion in the timing of the reprimand filing decision. If you submit a well-argued, organized, and dispassionate response, it might be prudent to ask for an opportunity to restore the Commander's faith in your capabilities and commitment for further service."
One final note:
"It is absolutely crucial that you have help preparing your response to the issuance of a reprimand. The costs to your career are monumental. In many cases, the filing of a reprimand in your official personnel file requires the initiation of an administrative separation or 'show cause' board. This can be good and bad. As a member of the Armed Forces you are afforded an opportunity to consult, for free, with military legal assistance attorneys. While these attorneys are extraordinarily competent, they are also extraordinarily overworked. Their standard is 'legally sufficient' not "the best, most comprehensive thing that can be produced to assure the most favorable outcome." I recommend you seek the best civilian counsel you can afford to increase your chances of having that reprimand thrown out or filed in the 'restricted' portion of your official personnel file. I'm happy to help, Crisp & Associates is happy to help, and a number of qualified lawyers with relevant experience in military law stand ready to help. Don't turn that help down."
About Christopher Nuneviller, Esq.
Christopher Nuneviller is an attorney and a former mobilized Army Judge Advocate who served as the primary legal advisor to the Department of the Army Secretariat's Office of the Special Review Boards (OSRB) prior to the OSRB being subsumed by the Army Review Boards Agency in 2007. The OSRB consisted of a number of Colonels and Sergeants Major serving as panel members on one or more of the NC/OER Appeals Board, the Army Suitability Evaluation Board ("DASEB") and the Conscientious Objector Review Board ("DACORB"). Mr. Nuneviller is currently of counsel to Crisp & Associates of Harrisburg, Pennsylvania and heads the firm's District of Columbia office.