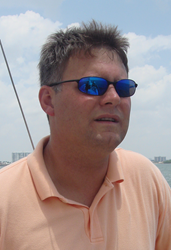 In just about every military investigation, you are the one thing that can do yourself the most harm.
Washington, DC (PRWEB) April 04, 2016
Former military and Government attorney Christopher Nuneviller recently joined noted military defense law firm Crisp & Associates, LLC to helm the firm's new Washington DC office. In part one of a three-part series designed to educate military service members, family members--including parents and spouses of soldiers, sailors, airmen, Marines, and Coast Guardsmen--and others regarding important critical first steps when the unthinkable occurs, Nuneviller discusses the five things a military service member should keep in mind when they find out they are the target of an investigation.
1. Get an attorney. Period.
"I'm happy to help, Crisp & Associates is happy to help, as are any number of talented attorneys, many of whom specialize in military defense. Many make the mistake of trying to go it alone at first, and that mistake can have serious consequences down the road, even if you bring an attorney on later. Consult with one right away, before you make any other decisions."
2. Don't talk to anyone. Period.
"In just about every investigation, you are the one thing that can do yourself the most harm. Service members believe they have an obligation to tell everything, and that they will help their case if they cooperate immediately. This is wrong. The law enforcement agency or investigating officer can and will take anything you say and is legally entitled to use it against you, which can mean your words can end up twisted to support their case. You risk being baited into telling a story, and the more you tell that story, you risk confirming or supporting information investigators are using to build a case against you. The safest thing to do is "claim the 5th" until you've consulted with a lawyer. It does not make you look guilty, contrary to popular belief. It does, however, make you smart."
3. Do not offer information.
"In other words, do not voluntarily give the investigator anything unless they have a subpoena or a warrant. You may have the email that you think will end the investigation, but what if it opens doors to other aspects that can hurt you? You may be providing information that corroborates other information they have yet to ask you about. Keep everything close to the vest until you have an opportunity to speak with an attorney, who can help guide and plan the appropriate level of disclosure."
4. Do not retaliate.
"If you are a person in a position of authority and a complaint is made against you by a subordinate, do nothing. In fact, you should do everything to be sure that everything is done above board. For example, as a commander, have the executive officer interact with the accuser. There are protections in place for whistleblowers and sexual assault victims. Make sure your command judge advocate handles these matters, not you."
5. The government will give you what they are using to support their allegations … eventually.
"If the government is conducting an administrative investigation, e.g. whether or not you had an affair, the government will, at some point, have to give you copies of the documents and information they used to substantiate the claim, but it will not be until they issue a reprimand, relieve you of command, or an adverse OER. You will not get to rebut the investigation directly. Understand that everything happens in a deliberate (and sometimes frustrating) process that may take time and require the skilled effort of your attorney to maximize in your favor. Don't panic and don't get impatient. Let your attorney work the system in the way that is most beneficial to you."
About Christopher Nuneviller, Esq.
Nuneviller, a retired military officer, has extensive military and government experience as a lawyer. First enlisted in the U.S. Navy, Nuneviller returned to service as an Army officer, serving as an Army Judge Advocate. A graduate of Temple University and the Widener University School of Law, Nuneviller has served on the personal staffs of the Secretary of Defense and the Secretary of the Army, playing a significant role in the inquiries concerning the Abu Ghraib prison controversy, Fort Hood shootings, and WikiLeaks investigations. On behalf of the General Counsel of the Department of the Army, Mr. Nuneviller was the senior Army attorney responsible for overseeing and providing legal advice to the Army's programs for continuing and advanced education, the Military Academies, and ROTC scholarship programs.
For his public and active duty service, Mr. Nuneviller was awarded Legion of Merit, Meritorious Service Medal (twice), Joint Service Commendation Medal, Army Commendation Medal (twice), Joint Service Achievement Medal, and the 2015 Military Compensation and Retirement Modernization Commission's Commissioner's Medal, its highest award. Most recently, Nuneviller served as the Chief of Staff for the Military Compensation and Retirement Modernization Commission. He now leads the Washington DC office of Crisp & Associates, LLC.