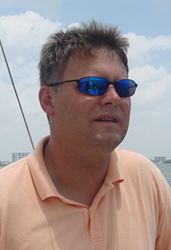 Show the DASEB that you understand your role in the event and learned from what happened and, as such, are undeserving of a permanent negative record regarding the matter.
Washington, DC (PRWEB) April 06, 2016
Former military and government attorney Christopher Nuneviller recently joined noted military defense law firm Crisp & Associates, LLC to helm the firm's new Washington, DC office. In part three of a three-part series designed to educate military service members, family members--including parents and spouses of soldiers, sailors, airmen, Marines, and Coast Guardsmen--and others regarding important critical first steps when facing unpleasant and unthinkable situations, Nuneviller looks to the United States Army and discusses five things a soldier should keep in mind before applying to the Department of the Army Suitability Evaluation Board (DASEB).
1. Give the issue time to … develop.
"At a minimum, the DASEB requires you wait a one year and at least one evaluation report before you apply to have an OER or GOMOR removed from your Official Military Personnel Record. Unless you are facing an immediate administrative separation or promotion board, it is in your long-term best interests to build a record upon which the DASEB can see that you learned something and used those lessons to better yourself, your troops and your Army."
3. Know that the Army "officially" did everything right.
"The DASEB begins its deliberations with a presumption that the Army did everything right in its investigation and decision to issue the adverse NCOER, OER, or GOMOR. You have to show, in a respectful manner, that the investigator did not, for example, interview all of the relevant witnesses or review the right documents, etc. Provide those documents to the DASEB as well as statements from the missing witnesses. This information, presented calmly and dispassionately, will go a very long way to give the DASEB a reason to remove the 'bad paper.'"
2. Argue the facts, and only the facts.
"Don't complain what happened was unfair. It is very rare that a commander issues 'bad paper' because they don't like you or that you are not 'in the clique,' even if it feels that way. Chances are you either did something wrong or there was an honest perception that you did something wrong. You might have very good reasons for doing the thing that you did. Explain what happened dispassionately. Appearing to 'whine' will only cause the DASEB to enter their deliberations in a defensive (read: "no") position, and that is very hard to recover from."
4. Take a knee. Take responsibility for your actions.
"Take responsibility, if not blame. Even if it isn't your fault, take responsibility, even to say that you 'regret that your actions took time away from the more important matters of the command and the mission at hand.' By doing so, you are showing the DASEB that you understand your role in the event and that you learned from what happened and are undeserving of a permanent negative record regarding the matter."
5. Ask the commander who issued the NCOER, OER, or GOMOR, to recommend removal.
"If you can present (through the commander's aide or chief of staff) a well-prepared package of character statements, awards, and other documents to show your outstanding performance since the imposition of the adverse paper, the commander who issued the 'bad paper' might be willing to recommend removal personally. The DASEB considers such recommendations very strongly, particularly when accompanied by a well-prepared and argued request for removal."
One final note:
"It is absolutely crucial that you have help preparing a DASEB, or any HQDA-level personnel request. The costs to your career may be monumental. As a member of the Armed Forces, you are afforded an opportunity to consult, for free, with military legal assistance attorneys. While these attorneys are extraordinarily competent, they are also extraordinarily overworked. Their standard may be 'legally sufficient' or not 'the best, most comprehensive thing that can be produced to assure the most favorable outcome.' I recommend you seek the best civilian counsel you can afford to increase your chances of success at the DASEB. I'm happy to help, Crisp & Associates is happy to help, and a number of qualified lawyers with relevant experience in military law stand ready to help. Don't turn that help down."
About Christopher Nuneviller, Esq.
Christopher Nuneviller is an attorney and a former mobilized Army Judge Advocate who served as the primary legal advisor to the Department of the Army Secretariat's Office of the Special Review Boards (OSRB) prior to the OSRB being subsumed by the Army Review Boards Agency in 2007. The OSRB consisted of a number of Colonels and Sergeants Major serving as panel members on one or more of the NC/OER Appeals Board, the Army Suitability Evaluation Board ("DASEB") and the Conscientious Objector Review Board ("DACORB"). Mr. Nuneviller is currently of counsel to Crisp & Associates of Harrisburg, Pennsylvania, and heads the firm's District of Columbia office.