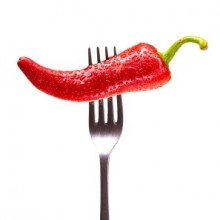 Dr. Allen's Device helps men to achieve a significant relief or total cure of lower urinary tract symptoms and pelvic pain.
London, GB (PRWEB) January 07, 2014
A leading physician of antiquity Hippocrates proclaimed, "First, do no harm" – a vital principle that should always guide physicians. Nowadays, however, the widely used treatment methods, such as medicines, operations, radiotherapy and others, carry health risks and often harm patients as well as treat. To minimise the risk of harm, natural treatments should be used whenever possible. Fine Treatment notes that Dr. Allen's therapeutic device can help to reduce the instances of prostate screening with associated risk of overdiagnosis by treating chronic prostatitis and enlarged prostate naturally.
'For decades these screening tests have led to biopsies revealing microscopic cells that are currently labelled as "cancer" by the pathologist, but with uncertain potential to cause any significant problem for the patient in the future,' says the 'The dangers of overdiagnosis' article in the Yorkton-News, dated January 3, 2014. 'A biopsy report using the "c" word inevitably causes fear and distress for the patient and, frequently, an aggressive treatment plan from the doctors.'
'Chronic prostate inflammation must be treated locally to achieve tangible success,' notes Dr. Allen. 'Different treatments with antibiotic, alpha blockers, prostate injections, prostate massage, and others, typically result in no response. It often destroys patients' confidence and expectation of being cured, causing anxiety and frustration.'
The Health-Day-Encyclopedia warns of the uselessness of prostate drugs: 'In recent years there was a belief that a class of drugs known as alpha-blockers, including tamsulosin (Flomax) and alfuzosin (Uroxatral) may help some men with urinary symptoms, but recent studies have not been hopeful. A 2004 study did not find tamsulosin to be effective, and a 2008 study found that alfuzosin was not more effective than a placebo.'
With the constant use of Dr. Allen's Device, patients with chronic prostatitis are likely to experience pelvic pain relief within a couple of weeks. The treatment will naturally take longer. It works by enhancing blood circulation and improving regenerative processes in the prostate at the capillary level. Here is a video testimonial showing a Fine Treatment's customer who had been suffering from chronic prostatitis for over 4 years, while taking antibiotics, and who subsequently recovered in 5 months at home by wearing Dr. Allen's Device for Prostate Care: http://www.youtube.com/watch?v=Sx1xfwwA5KI.
"The Thermobalancing therapy improves the condition of the prostate gland gradually and is the only way to achieve full recovery from chronic prostatitis and benign prostatic hyperplasia," comments Dr. Simon Allen. "Dr. Allen's Device helps men to achieve a significant relief or total cure of lower urinary tract symptoms and pelvic pain."
For details, visit Fine Treatment at http://finetreatment.com/chronic-prostatitis-cpps-treatment/.
About Dr. Simon Allen and Fine Treatment:
Dr. Simon Allen, MD, PhD, Academician, member of the ATA, is a highly experienced medical professional. His specialty is in internal medicine. He has treated a wide range of chronic diseases, including patients after a heart attack, with kidneys problems, including kidney stones disease, prostate and spine conditions, as well as metabolic disorders. Fine Treatment exclusively offers Dr. Allen's Devices for chronic prostatitis and BPH treatment, for coronary heart disease, dissolving kidney stones, as well as back pain and sciatica relief.