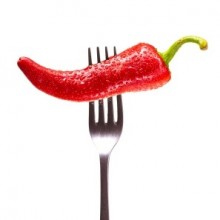 The users of Dr. Allen's Devices can expect a gradual but steady recovery from chronic prostatitis and notable improvement to the hurting area of the spine.
London, Great Britain (PRWEB) July 06, 2013
Most people do not realise that taking painkillers over a long period of time may in fact increase a patient's sensitivity to pain and leads to addiction from these drugs that can lead to premature death. And it doesn't matter what the underlying health problem is, whether lower back pain or chronic prostatitis (CP/CPPS). Instead of medications, Fine Treatment recommends Dr. Allen's Devices which treat painful areas in the spine or prostate gland naturally by targeting the cause of the pain at the capillary level.
According to the article, 'Overdose deaths rising fastest among middle-aged US women; Rates we've never seen before' dated July 2, 2013, in the Star Tribune, "For many decades, the overwhelming majority of U.S. overdose deaths were men killed by heroin or cocaine. But by 2010, 40% were women — most of them middle-aged women who took prescription painkillers."
Skyrocketing female overdose death rates are closely tied to a boom in the overall use of prescribed painkillers. A report of The Centers for Disease Control and Prevention (CDC) spotlights how the death trend has been more dramatic among women. The CDC found that the number and rate of prescription painkiller overdose deaths among females increased about fivefold 1999 to 2010. "Many of these women probably were introduced to painkillers through a doctor's prescriptions for real pain, such as persistent aches in the lower back or other parts of the body. Then some no doubt became addicted," said Dr. Andrew Kolodny, a psychiatrist who specializes in addiction at Maimonides Medical Center in New York City.
The Thermobalancing therapy is effective for chronic conditions, including CP/CPPS. Here you can watch a video testimonial of a patient who had been suffering from CPPS for over 4 years, while taking antibiotics, and who recovered in 5 months at home by wearing Dr. Allen's Device: http://www.youtube.com/watch?v=Sx1xfwwA5KI.
One of the most recent medical reviews has been given by a leading urologist Professor I. Aghajanyan in Panorama.am, 06/24/2013, who notes: "If Dr. Allen's device is placed to the body in projection of the impaired organ, for instance in projection of the heart, kidneys, prostate or spine, then this warmth begins to envelop this organ. And the patient starts to feel the reduction in pain and improvement in his or her well-being."
"Dr. Allen's therapeutic device needs to be applied over the sore area of the spine, or to the coccyx area in case of prostate disorders, providing pain relief without harmful medications and painkillers," says Dr. Simon Allen. "The users of Dr. Allen's Devices can expect a gradual but steady recovery from chronic prostatitis and notable improvement to the hurting area of the spine."
For more information, please visit the Fine Treatment website:
http://finetreatment.com/lower-back-pain-treatment-lumbago-relief/.
About Dr. Simon Allen and Fine Treatment:
Dr. Simon Allen, MD, PhD, is a highly experienced medical professional. His specialty is in the internal medicine and cardio-vascular field. He has treated a wide range of chronic diseases, including patients after a heart attack, with kidneys problems, including kidney stones disease, prostate and spine conditions, as well as metabolic disorders. Fine Treatment exclusively offers Dr. Allen's devices for chronic prostatitis and BPH treatment, coronary heart disease, dissolving kidney stones, as well as back pain and sciatica.