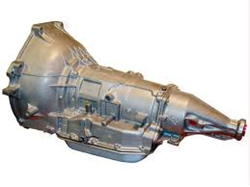 The van, compact and mid-size vehicle transmissions that are being offered on our website are used although have been certified for quality
Tampa, FL (PRWEB) May 15, 2015
Owners of vehicles who are still using a 1981 to 1987 production year Chrysler vehicle will now be able to buy replacement gearboxes at the Powertrain Guys website. The 3-speed inventory of Chrysler A470 used transmissions now in stock is being offered to buyers at http://powertrainguys.com/chrysler-a470-transmission.
A person who cannot find a local resource to buy K-series vehicle components can now use the PTG website to locate a number of different gearboxes. Car owners of Reliant, Dart, LeBaron and Aries vehicles produced by the Chrysler company can now sort through the A470 series inventory that is now offered at a sale price until the close of this year in the U.S.
"The van, compact and mid-size vehicle transmissions that are being offered on our website are used although have been certified for quality," said a Powertrain Guys company specialist.
Consumers who have questions about compatibility with the 2.2L or 2.5L auto engines used in the K-series vehicles will find that the Powertrain Guys inventory consists of OEM assemblies. A person who will conduct a full install of a gearbox will not experience a problem getting one of the 3-speed units to fit correctly.
"The support for Dodge, Mitsubishi and Chrysler vehicles is a new shift in business for our company, and we expect to please a lot of consumers who make purchases," said the specialist.
Users of the PTG website are now able to access the current inventory of gearboxes that is updated through a web database process. Orders that are placed are immediately removed from warehouse inventory to make certain that a person using the website to find stock levels can now view the most updated information.
About PowertrainGuys.com
The PowertrainGuys.com company has one of the biggest virtual inventories of automotive gearboxes, transfer cases and vehicle motors that can be purchased on the Internet. The company launched its portal in the year 2013 to become an authority in the used parts business. The PowertrainGuys.com website is now revised each day with fresh content and inventory levels.