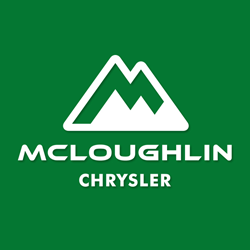 Our digital workforce is built off a group of specialized young innovators each working to optimize the automotive industry through means of digital marketing
Portland, OR (PRWEB) April 30, 2014
If you are looking to begin your career with an advanced, energetic young company with loads of opportunity, then look no further. Local Chrysler dealership McLoughlin Chrysler is growing quickly and is looking for motivated and talented folks to join our digital-driven team.
Mcloughlin Chrysler dealership jobs are available seeking individuals who are looking to grow and learn in the digital marketing job sphere. Come work in a fun, collaborative environment with our friendly team of self-starters. Every employee within our digital team delivers a unique talent and we are looking to expand our characteristics to round out our team dynamic.
Our digital workforce is built off a group of specialized talented innovators each working to optimize the automotive industry through means of digital marketing, customer service and sales automation.
McLoughlin Chrysler job seekers must be:
Web Savvy, have computer expertise, analytical, decision making and organizational skills as well as strong interpersonal and persuasive skills in order to communicate effectively with customers & prospects, as well as to close sales. Working knowledge of customer relationship management systems (CRM) is a plus.
Some of the benefits we offer:
Health, Dental & Eye Benefits
Paid vacations
401K plan
Bonuses!
This McLoughlin Chrysler job might just be your perfect fit if you value an enthusiastic team of collaborators who value self-motivation, idea-starters and an eager learning environment. If you uphold these values, join our family!
For more information go to mcloughlinchrysler.com/employment to fill out an application and join our work force.
About McLoughlin Chrysler
McLoughlin Chrysler, a Portland-area dealership, is Oregon's newest Chrysler dealership here to offer residents incredible deals, outstanding service, and a knowledgeable staff to answer all of your questions. McLoughlin Chrysler is centrally located off McLoughlin Boulevard for easy access from Portland, Milwaukie, Hillsboro, and Gresham. For more information about McLoughlin Chrysler, please visit:
McloughlinChrysler.com, Tweet at us on Twitter, or visit our Facebook page