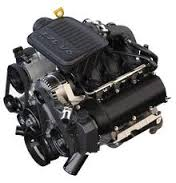 Dealers have been removed, suppliers have been increased and our warranty terms have been improved for our Chrysler inventory to better serve all buyers of our retail engines online
St. Louis, MO (PRWEB) November 27, 2013
The 21st century engine development at the Chrysler company helped introduce the Pentastar engine to the public. The Got Engines company has now updated its Chrysler engines inventory with the V6 edition of the 3.6 Town and Country engine. This edition is now available for purchase as a used condition motor that features reduced mileage on the block.
The V6 motors that are offered in the Town and Country van have also been used in other vehicles in the U.S. market. The 3.6 size has been used in the Jeep series as a replacement for the larger V8 4.7 series.
The GotEngines.com company offering of the Pentastar motor is helping to round out the expanded warehouse inventory of Chrysler inventory now supplied to the public online.
One issue that concerns buyers in the replacement engines industry is the actual quality on the engine block when a motor is purchased through a second hand resource. To help remove issues with its preowned inventory, the Got Engines company has established brand new policies in 2013 to prevent problems with quality issues.
"Dealers have been removed, suppliers have been increased and our warranty terms have been improved for our Chrysler inventory to better serve all buyers of our retail engines online," the seller confirmed.
The Town and Country V6 motors that are now for sale have joined the additional V6 engine brands that already exist in the Got Engines company online inventory. This inventory now includes most of the Dodge, Chrysler and Jeep units that feature the non-V8 technologies for preowned engine buyers.
About GotEngines.com
The GotEngines.com company retails used condition replacement automobile engines produced by American and import automakers in the U.S. This company has developed its resourceful website to function as an easy to use method online for discovering the lowest prices in the engines industry. The GotEngines.com company website was one of the first to introduce the online quotes systems for engines to remove the need for consumers to call to receive pricing information. The warranty programs and other online-only incentives provided by company staff continue to remain popular with preowned engine buyers.