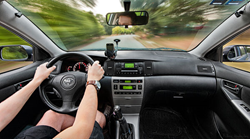 A person can buy the V6 FWD motors now on sale in our inventory through our phone number or web e-commerce tool
Louisville, KY (PRWEB) April 28, 2015
The production of crossover SUV vehicles at the Chrysler company helped to introduce the Pacifica to the U.S. market. The Preowned Engines company is now listing its Chrysler Pacifica 4.0L engines on its website for consumer sale this year. More information about these units is now available at http://preownedengines.com/used-pacifica-4-0-engine.
The entry of the V6 Pacifica motor blocks now on sale in the POE inventory this year is expected to attract mechanics as well as auto owners. The builds now in stock are the 2007 and 2008 versions that have the EQG option code. The assemblies have been tested to validate the 253 factory horsepower that is in all 4.0-liter OEM Chrysler motor blocks.
"A person can buy the V6 FWD motors now on sale in our inventory through our phone number or web e-commerce tool," said a PreownedEngines.com rep.
The front-mounted automobile and SUV motor block inventory that is now being showcased at the PreownedEngines.com company website has been reviewed for mileage accuracy prior to listing these units for sale. Consumers concerned with counts of mileage will now be told the exact count before a sale is processed.
"Our expansion of the V6 builds for Chrysler and Dodge motor vehicles this year is possible through our new Northeast distribution partners," said the rep.
The Preowned Engines company is currently supporting easier checkouts through its ordering platform on its website. A direct buy button is now one of the features that has been added this month. Consumers using the website to buy motors for the rest of the year will have access to this system.
About PreownedEngines.com
The PreownedEngines.com company helps the American public to explore and purchase used automobile motors at sale prices on the web. The company has added its database to the parts interchange system to increase sales this year. The PreownedEngines.com company has a phone system now used for customer service that can be accessed Monday to Sunday in the United States.