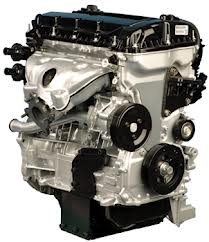 Customers currently searching for this motor online can find this version for the coupe and convertible versions.
Las Vegas, NV (PRWEB) July 06, 2013
The Sebring is one example of a multi-year production vehicle produced in more than one body type by the Chrysler company. This vehicle were retired in 2010 and one engine company online is now shipping motors for this model this year. The GotEngines.com company is offering its Chrysler Sebring used engine in 2.4 displacement with nationwide shipments at http://www.gotengines.com/chryslerc/chrysler-sebring-engines.htm.
This motor series is the most commonly requested engine for the Sebring brand due to its use during the entire production run between 1995 and 2010. Customers currently searching for this motor online can find this version for the coupe and convertible versions.
The Got Engines company stocks additional used Chrysler motors from its single location warehouse in the U.S. The addition of the Sebring four-cylinder engine is now providing a more complete inventory.
"Chrysler has benefited from its engine development program," said a sales representative from the Got Engines company. Engines that are built well can often have a higher resale value depending on the mileage count. Automakers like Chrysler currently producing multiple four-cylinder and six-cylinder motors for a range of vehicles can have a competitive advantage over other companies on the secondary market.
"All Chrysler engines are packaged with a base level warranty for most engine parts," the representative added. This attachment for engine warranty protection is one difference now found with the current inventory of motors for sale online.
Since some companies provide no coverage, the up to two-year protection now supplied by the GotEngines.com company is added at no cost to consumers. This example of quality commitment is now resulting in increased engine shipments this year.
Alongside the engines for Chrysler now added, the established contracts with supply companies have created additional opportunities to stock other engine types. Engines for additional vehicles includes Dodge, Chevrolet and Ford models that are often requested on the secondary market. This inventory is now combined and displayed on the company website or can be accessed through manual lookups using the assistance of the company toll-free number supplied.
About GotEngines.com
The GotEngines.com company provides immediate preowned engine shipments to the 48 continental states in the U.S. Reduced MSRP pricing and faster delivery schedules are two inclusions that consumers receive upon orders placed through this company. Many of the most popular I4, V6 and V8 units produced by automakers are found inside the company inventory posted online. The GotEngines.com website is one informative resource consumers use when locating used engines for gasoline and diesel type vehicles. Customer service is now provided through a national number and online contact system.