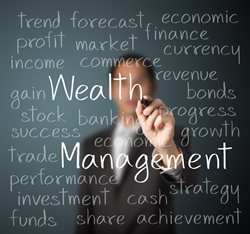 With this proposed bill, one's life-long savings would end up being paid to the government and the rightful heir(s) won't get near as much.
LAKE MARY, Fla. (PRWEB) July 24, 2019
Chuck Oliver, President and CEO of The Hidden Wealth Solution, announces his newest online guide that further explains The SECURE Act and how it will impact those investing in IRA's, 401K's and 529 Plans. In Oliver's newest article entitled "The Retirement Insecurity by The SECURE Act" he explains key points of The SECURE Act and proposes strategies to off-set the tax burdens that will come.
Oliver stated "The SECURE Act was passed in the House of Representatives in May of this year and is sitting in the Senate with delays on final determination. When this act is pushed through it could be a detrimental destruction to IRA owners who many are not aware that the use of the old rules "stretch" IRA's that enables people to pass on large retirement accounts to their non-spousal heirs. The government is looking to reduce the time it takes for them to collect, all at the expense of the tax-payer. With this proposed bill, one's life-long savings would end up being paid to the government and the rightful heir(s) won't get near as much. There are several proposed points in this new act including increasing the required minimum distribution from age 70.5 to 72, expanding small employer access to retirement plans, permitting the use of 529 plans to repay student loans, removing age limitations on IRA contributions, removing the "stretch" inherited IRA provisions and others. In my newest article I discuss three strategies to reducing the tax burdens that may come if The SECURE ACT is passed." To read Oliver's article in its entirety consumers should visit online at: https://thehiddenwealthsolution.com/secure-act
Chuck Oliver and the wealth strategist financial advisors at The Hidden Wealth Solution specialize in educating Baby Boomers on wealth strategies to maximize tax savings so they can live their retirement years knowing their financially secure and their retirement savings are insulated from the IRS and from Stock Market corrections. Oliver and his team work with Baby Boomers throughout the U.S. to offer financial planning, wealth management, retirement planning, tax deductions, deferred taxes, tax planning, capital gains tax, 401K benefits, Roth IRA and pension planning.
Oliver added "It can be overwhelming for retirees to understand the new tax laws and how best navigate so they keep more of their retirement savings and pass on the max tax advantaged legacy savings possible. As a wealth advisor, our job is to educate so clients can make the best-informed decisions possible and maximize their investments and optimize their retirement income. There are several ways Baby Boomers can design their retirement portfolio that include some non-traditional forms of investing to save taxes such as investing in a health savings account (HSA), starting a flexible spending account (FSA), creating a 529 plan for college and adjusting your W-4. There are several other ways to save on taxes that we see Baby Boomers missing that are costing them thousands annually. We help baby boomers navigate through the specifics for their tax bracket so they maximize their savings. Several of our clients are fortunate enough to have a pension which is another opportunity for income but if not careful, one can be taxed heavily for this also creating additional taxes to Social Security income and Medicare premium increases. Our experience is a Baby Boomer having someone tell them what they owe versus teaching them how much less they can pay in tax!"
Oliver hosts a weekly educational wealth optimization webinar every Tuesday where consumers can participate for free and learn more about how they can maximize their savings. To register online visit: https://retirementprotected.com/ and select the time of day. The webinar is offered at 11:00AM EST, 3:00PM EST, 7:00PM EST, 8:00PM EST and now 10:00PM EST. The next educational wealth protection webinar is scheduled for Tuesday July 30th, there are spaces still available.
Chuck Oliver can be heard on the radio every weekend in Orlando, Florida, Tampa, Florida, Jacksonville, Florida, Dayton, Ohio and in Phoenix, Arizona. Listeners can tune in to Newsradio 93.1 WFLA/540 AM in Orlando every Saturday at 11:00AM EST and Sunday at 1:00PM EST, in Tampa on Newsradio 970AM WFLA on Sundays at 11:00AM EST, in Jacksonville on news 104.5 WOKV on Sundays at 11:00AM EST, in Dayton on WHIO Newstalk Radio 95.7FM/AM1290 on Sundays at 9:00AM EST and in Phoenix on Newstalk 550 KFYI on Sundays at 11:00AM MST. Listeners will hear Oliver discuss the latest tax laws and how to maximize investments so less taxes are with-held.
Oliver has been recognized in the top half of one percent of insurance and financial professionals worldwide. His executive office is located at 250 International Parkway, Suite 146 in Lake Mary, Florida 32746. Clients can meet with Oliver at his Lake Mary office or via the internet. Many Boomers meet with Oliver and his team in their corporate office as the office is under 35 miles from the Orlando International Airport and roughly 18 miles east of downtown Orlando via Interstate 4. Oliver and his staff are available for consultation Monday through Friday between 9:00AM and 6:00PM EST. For more information or to schedule a consultation, visit online at https://thehiddenwealthsolution.com/ or call 407-478-1599 or 1-800-825-1766.