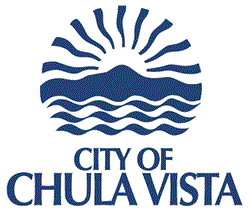 It is a tremendous honor to be recognized by the APA for a project that has taken years of hard work and dedication from staff at the city of Chula Vista and Port of San Diego.
Chula Vista, CA (PRWEB) January 29, 2014
The American Planning Association (APA) for Urban Design has recognized the City of Chula Vista and the Port of San Diego for excellence in urban planning with a National Planning Achievement Award for the Chula Vista Bayfront Master Plan.
Ten Achievement Award recipients were selected by the awards jury as examples of good planning work. The Achievement recipients will be recognized collectively at the APA's National Planning Conference in Atlanta in April. APA's national awards program, the profession's highest honor, is a tradition established more than 50 years ago to recognize outstanding community plans, planning programs and initiatives, public education efforts, and individuals for their leadership on planning issues. These efforts help create communities of lasting value throughout the country – and the world.
The Urban Design award honors efforts to create a sense of place, whether through a street, public space, neighborhood, or campus effort.
"It is a tremendous honor to be recognized by the APA for a project that has taken years of hard work and dedication from staff at the city of Chula Vista and Port of San Diego," said Chula Vista Mayor Cheryl Cox. "We also share this award with Pacifica Companies which has been a collaborative partner in this process."
After a decade-long, joint planning process between the Port of San Diego and City of Chula Vista, the California Coastal Commission in 2012 unanimously approved the 535-acre Chula Vista Bayfront Master Plan, the largest available coastal development opportunity in California. Located on south San Diego Bay in the City of Chula Vista, the accepted land use designations allow the Port and Chula Vista to progress into the development phase with the goal to transform the currently underused industrial waterfront property into a world-class resort and conference destination, complemented by a mix of residential, retail, and more than 240 acres of parks and nature preserve.
"The Chula Vista Bayfront Master Plan demonstrates a commitment to good urban design and will transform the bayfront into a vibrant destination," said Port Commissioner Ann Moore, who represents Chula Vista on the seven-member Board of Port Commissioners. "This project combines the best in planning and development strategies, with a master-planned vision for the future that will benefit residents, the environment and the economy."
The plan also has been recognized for its projected impact on job creation and business growth, winning 2012 Job/Opportunity Creation Project of the Year from the North American Strategic Infrastructure Leadership Forum.
Pacifica Companies, a San Diego-based real estate investment and development company, will construct the plan's mixed-use residential areas, which are located on previously developed land near existing yacht marinas.
In addition to the 10 Achievement Awards, 18 recipients were selected to receive APA's National Planning Excellence Awards. The award recipients, consisting of planning firms, civic organizations, municipalities, and individuals; will be recognized during APA's National Planning Conference at a special awards luncheon on Tuesday, April 22, 2014, in Atlanta.
About the Chula Vista Bayfront Master Plan
At 535 acres, the Chula Vista Bayfront Master Plan (CVBMP) will transform Chula Vista's underused industrial bayfront landscape into a thriving residential and world-class waterfront resort destination. The Plan will establish thousands of new jobs, create new public parks, protect natural coastal resources, provide conference and visitor-serving amenities and build an important asset for the San Diego region, the South Bay, Chula Vista residents and coastal visitors. The CVBMP is the result of a decade-long joint planning effort by a broad coalition of stakeholders, the Port of San Diego, the City of Chula Vista and Pacifica Companies. The Plan represents the last significant development opportunity in Southern California and was approved by the California Coastal Commission in August 2012.
About the Port of San Diego
The Port of San Diego is a unified district encompassing five member cities surrounding San Diego Bay. A public agency, the Port is charged by the State of California with developing the tidelands and commercial business as steward of the public-trust tidelands along 33 miles of San Diego Bay. We share the waterfront with the Navy, which oversees 18 miles of San Diego Bay.
We operate under the Public Trust Doctrine, which specifies that these waterways and waterfronts are primarily reserved for water-dependent uses such as fishing, cargo activity, bay tours and recreational access such as hotels and restaurants; as well as environmental and natural-habitat preservation.
We have guided the development of this prime waterfront property with a carefully selected portfolio of world-class commercial real estate, maritime and public uses. Our 16 hotels, 25 marinas, numerous restaurants, tours and museum attractions operate side-by-side with a working waterfront of boatyards, sportfishing landings and marine cargo terminals. We also maintain 20 public parks as amenities that attract visitors and enhance the value of our waterfront.
About the City of Chula Vista
The City of Chula Vista is located at the center of one of the richest cultural, economic and environmentally diverse zones in the United States. It is the second-largest City in San Diego County with a population of more than 250,000. Chula Vista boasts more than 50 square miles of coastal landscape, canyons, rolling hills, mountains, and a variety of natural resources and quality infrastructure. Established neighborhoods, contemporary communities, start-up firms, corporations, nationally recognized entertainment venues, the nation's only warm-weather Olympic Training Center, an award winning nature center and a historic downtown all contribute to Chula Vista's attraction for both families and businesses.