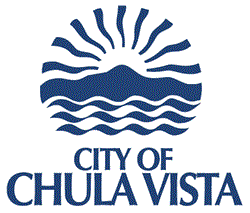 This does not mean our city has extra cash on hand to spend. We need to establish a true 15 percent level in reserves, demonstrate fiscal responsibility in labor negotiations and plan for the impacts of our pension obligations - Mayor Cox.
Chula Vista, CA (PRWEB) November 18, 2013
In its October 2013 report, Standard & Poor's Ratings Services raised the city of Chula Vista's credit rating to "AA-" from an "A." S&P based its rationale for the upgraded rating, in part, on "the city's strong budgetary flexibility and projections of improvements in fiscal years 2013 and 2014." The report further concluded that the rating was supported by the "city's strong economy," and the "anticipation that the city will continue to participate in the broad and diverse San Diego metropolitan statistical area."
Other factors cited in awarding the AA- rating include:

City of Chula Vista participation in San Diego area's broad economic base;
The city's per capita effective buying income at 89.6% of the U.S. and per capita market value of $87,427;
The city's budgetary flexibility remains strong, with reserves between 10% and 15% for the past several years and no plans to spend them down; and,
The city's financial liquidity is very strong, and the city's management conditions are viewed as strong with good financial practices.
Chula Vista Mayor Cheryl Cox welcomed the news, but cautioned that more hard financial work is ahead.
"Chula Vista has come a long way since 2006, so I am pleased with this recent report," said Cox. "However, this does not mean our city has extra cash on hand to spend, as we are still working out of deficit spending. We need to meet the City Council's approved goal of 15 percent in reserves, demonstrate fiscal responsibility in labor negotiations and plan for the impending impacts of our participation in CalPERS, the city's retirement system."
Chula Vista was one of the first cities to feel the severe impacts of the recession in 2006. What followed were hundreds of foreclosed properties, severe drops in property and sales tax revenues, significant municipal budget deficits, and a 26 percent reduction in staffing over the 2007 and '08 fiscal years.
Chula Vista weathered this financial storm by taking bold, proactive actions. Real pension reform, a leaner workforce, and efficiency measures improved the budget outlook. These actions were critical to the city's credit rating increase with S&P. As the economy improves, sales tax revenues increase and the housing market recovers, Chula Vista is cautiously optimistic about a better financial future.
Standard & Poor's credit ratings express the agency's opinion about the ability and willingness of an issuer, such as a corporation or state or city government, to meet its financial obligations in full and on time.
About the city of Chula Vista
The city of Chula Vista is located at the center of one of the richest cultural, economic and environmentally diverse zones in the United States. It is the second-largest city in San Diego County with a population of nearly 250,000. Chula Vista boasts more than 50 square miles of coastal landscape, canyons, rolling hills, mountains, and a variety of natural resources and quality infrastructure. Established neighborhoods, contemporary communities, start-up firms, corporations, nationally recognized entertainment venues, the nation's only warm weather Olympic Training Center, a historic downtown and California's largest waterfront opportunity on San Diego Bay all contribute to Chula Vista's attraction for both families and businesses.