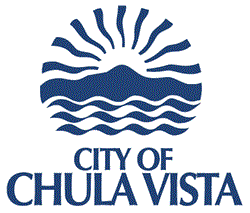 Since SeeClickFix launched in Chula Vista in August 2013, over 560 issues have been reported and over 400 have been resolved.
Chula Vista, Calif. (PRWEB) December 10, 2013
Residents in the city of Chula Vista can submit requests for non-emergency service through a convenient tool called SeeClickFix. Issues can be reported using a widget on ChulaVistaCa.gov, or with a free mobile app (for iPhone and Android devices - search for SeeClickFix on Google Play Store or iTunes).
Examples of some of the issues that can be reported using SeeClickFix include graffiti, potholes, malfunctioning traffic signals, abandoned vehicles and more. Since SeeClickFix launched in Chula Vista in August 2013, over 560 issues have been reported and over 400 have been resolved.
Chula Vista residents are overwhelmingly reporting issues through the online widget, followed by submissions via iPhone. The top three identifiable issues residents reported include graffiti, street repair and issues with trees.
Requests for service submitted through SeeClickFix help identify the location, description and photographic information regarding the existing problem. The new service is available in different languages and requests can be submitted anonymously. Residents also can report issues to Public Works at (619) 379-6000 and these issues will be added to the SeeClickFix database.
In addition to providing a more efficient process to report non-emergency issues, SeeClickFix also allows residents to monitor progress. Once the issue is documented with SeeClickFix, the reporting resident will receive a notification and tracking number. The request is then automatically forwarded to the appropriate department. Once the issue is addressed, the status will be updated and posted on SeeClickFix. City staff will monitor SeeClickFix during normal business hours.
The system eliminates the same request being submitted multiple times and allows staff to work more efficiently by filtering requests regarding type, status or department assigned. In the near future, SeeClickFix in Chula Vista will add knowledge base button that will allow residents to send questions to staff.
SeeClickFix is strictly for non-emergency requests for service. Any emergency should still be reported to 911.
About the city of Chula Vista
The city of Chula Vista is located at the center of one of the richest cultural, economic and environmentally diverse zones in the United States. It is the second-largest city in San Diego County with a population of nearly 250,000. Chula Vista boasts more than 50 square miles of coastal landscape, canyons, rolling hills, mountains, and a variety of natural resources and quality infrastructure. Established neighborhoods, contemporary communities, start-up firms, corporations, nationally recognized entertainment venues, the nation's only warm weather Olympic Training Center, an award winning nature center and a historic downtown all contribute to Chula Vista's attraction for both families and businesses.