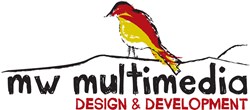 This feature helps us to express our gratitude and to honor giving at every level.
Ventura, CA (PRWEB) September 30, 2013
MW Multimedia Design and Development, Inc., of Ventura, CA announces the release of a new element of its Membership Vision and Resonance software lines designed to increase member and public engagement while allowing congregation members an opportunity to creatively raise money and spread the message of the church and its work.
"We are very excited to bring this feature to faith communities," notes Merrill Whatley, CEO of MW Multimedia. "In meeting with leaders of various congregations, we are presented with a host of issues that many feel are facing the church, and we make an effort to address any issues that come to our attention in a proactive, creative way."
For the fundraiser software feature, MW Multimedia addresses three main concerns: giving congregants an easy-to-use and easy-to-share way to discuss their church with outside audiences; creating a way for younger congregants and others who may be less able to give to raise money for the church and, as a result, feel a greater sense of full membership; and finally, to open up a new source of funding for the church.
"I am impressed with the way MW Multimedia addresses these concerns," notes The Rev. Jimmy Bartz, Pastor of Thad's, an Episcopal Parish in Santa Monica, CA. "They really approached this as an engagement issue rather than a fundraising issue, and I believe that is where we need to focus."
"It helps us to express our gratitude and to honor giving at every level."
Thad's is the first congregation to use this latest feature, and the effect has been what they had hoped. "A member of the congregation can request to set up a fundraiser, and that person writes whatever they feel represents the church," explains Bartz. "When the member submits the fundraiser, we get to look it over and approve it before making it active. From then on, it runs itself -- the fundraiser is easy to share on social networks, easy to email, and easy to give to."
In their use of the product, it's the sharing and engagement features that jump out for Bartz. "More than the money raised, looking at how people are sharing this information on Facebook, how a member can write in her own words what her church means to her, how when information is shared it is primarily shared with people who have never been to our church -- these things are very important in growing the church. It allows organic, authentic sharing of the church's message and mission."
"It helps us continue the work of the church in places we would never otherwise reach," Bartz adds. "The tool is a blessing to our community, and we hope a blessing to all who utilize it."
The inspiration for creating this feature came from a real-world dilemma.
"I was inspired to create this feature after speaking with [The Rev.] Jimmy [Bartz] and others," adds MW Multimedia's Whatley, "and then signing up for my first marathon. After completing the sign-up process, I was offered the opportunity to run for one of a few designated charities; not knowing any of them on a particularly deep level, I thought, 'Wouldn't it be great if I could run for my church?'"
The result is the first marathon fundraiser for Thad's Episcopal Church in Santa Monica.
"This feature is just a small taste of what we offer," adds Whatley. "We look at everything we do -- from the membership management features of our Membership Vision software to the web and social engagement features of Resonance, which is our website, podcasting and social media management system -- through the lens of increasing engagement and enhancing understanding of the relevance of the church today."
For churches interested in MW Multimedia's software-as-a-service offerings, please contact MW Multimedia at (805) 626-0143.
About Thad's
Thad's is a movement of missionary people who've made a choice to leave the relative safety of the established church and take the love of Jesus "to the streets." Our calling is to bring this transforming love into people's lives in positive, transformative and practical ways. In church-speak, we're a "mission station," an experimental community of the Episcopal diocese of Los Angeles. Learn more at http://thads.org.
About MW Multimedia Design and Development, Inc
MW Multimedia Design and Development is a web application development, web design, multimedia development and marketing agency based in Ventura, CA. We specialize in finding ways to engage and grow an audience not only for churches but also for companies and individuals in other industries and walks of life.
We integrate multiple APIs and features into our software-as-a-service to help our clients reach people wherever they may be. Learn more at http://mwmultimedia.com/ or by calling (805) 626-0143.