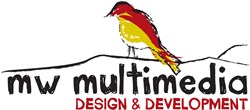 Both inside the church and within the larger community, we have seen a need for a structure and a product that frees the church from many of the daily or weekly tasks that can be consuming.
Ventura, CA (PRWEB) January 31, 2014
MW Multimedia announces February 17, 2014 as the official launch day for its latest Membership Vision software release. Membership Vision is an online software suite that enables churches to work more organically and efficiently with volunteers and staff while engaging with members through existing channels of online and offline communication.
"We are very excited about what we've been able to achieve in improving communication and expanding reach for churches online," says Merrill Whatley, President and Founder of MW Multimedia Design and Development. "Both inside the church and within the larger community, we have seen a need for a structure and a product that frees the church from many of the daily or weekly tasks that can be consuming."
"Our mission," adds Whatley, "is to free the church to fulfill its mission."
The software, which is available as Software as a Service (or SaaS), requires only an internet connection and a browser, and it makes available to the church many high-level communications tools and social and communication integrations ranging from popular social networks to mailing lists, podcasting, texting and even the printing of mailing labels.
A major feature of the software is a flexible and intuitive system for updating of financial information of the church, including accepting recurring gifts online, setting up specialized fundraising efforts, classifying funds as donations (such as tithes) or reimbursements (such as book purchases for classes), and allowing members to take an active role in how they give so as to be better stewards of gifts to the church.
"We have found that, when someone cares about their church, often they just need a tool that helps them express it," notes Whatley. "If a certain amount of clerical work can be eliminated by allowing members to have a more active role in their giving -- and if the members know this allows the church to do even more good in the community and in the world -- then church members need to have the opportunity to take part, to take ownership in that regard."
Additional features of the software include advanced management of website content, integration of popular event ticketing and calendaring services, as well as the feeding of content to multiple existing online communities.
"One thing that many churches are seeing more and more is that they need to meet people where they are rather than attempt to build their own environment and hope people show up. Rather than asking churches to recreate the wheel and try, for instance, to create their own social network, we recognize existing user behavior and work with the church to reach out."
Whatley continues, "This doesn't just apply to members, but also to volunteers, staff, and others in the community. We feel strongly that for many, there are enough hurdles to making a meaningful connection with a spiritual community, and we aim to remove as many of those hurdles as we can. That means making technology that is accessible to as many as possible while also powerful for the church's practical needs."
About MW Multimedia Design and Development, Inc
MW Multimedia Design and Development is a web application development, web design, multimedia development and marketing agency based in Ventura, CA. We specialize in finding ways to engage and grow an audience not only for churches but also for companies and individuals in other industries and walks of life.
MW Multimedia integrates multiple APIs and features into software-as-a-service products to help clients reach people wherever they may be. Learn more at http://mwmultimedia.com/ or by calling (805) 626-0143.