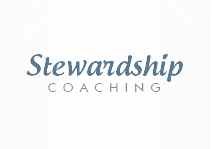 Church experiences have changed dramatically over the past 30 years, and so have the core fundraising concepts ~ Dr John Bash
Laguna Beach, CA (PRWEB) January 23, 2014
Church Stewardship Consulting announced today the availability of its 2014 edition of the "5 Keys to Successful Fundraising". Gleaned from 27 years experience in developing church fundraising programs for small- to medium-sized congregations to help grow membership, facilities, and ministries, the "Five Keys to Successful Church Fundraising" is available now as a no-cost download.
"It's not uncommon for churches to have visions that are bigger than their budgets," explained author Dr. John Bash, CEO of Church Stewardship Consulting. "Yet, no matter whether a congregation is considering a building, debt reduction, annual budget giving, or ministry growth campaign, the 'Five Keys' outlines the critical steps each project must address in 2014 and beyond."
Highlights of the Five Keys to Successful Church Fundraising programs include:

Be transparent. Church members want to know what's going on in the boardroom. They want to share the vision and be led in an authentic way.
McMansions and fancy cars in the church parking lot? Help your congregation walk the talk by teaching how money and finance is more than giving to the church.
In this digital age develop tools like bank auto-withdrawal and other ways to accept online donations. Make giving easy for members.
Share the vision. Most church goers can't name most of the ministries their church offers. Have congregants and stakeholders share their visions for the great things happening.
If the person introducing the offering or program isn't excited…that attitude will be seen in the pews. If the offering bores you, so will the results.
"Church experiences have changed dramatically over the past 30 years, and so have the core fundraising concepts," explains Bash. The Five Keys explores the new terrain of church fundraising that acknowledges not the way things were in the church where you grew up back when, but the way they are now.
"What counts the most these days is: Transparency, Vulnerability, Honesty, and Integrity," says Bash. The Five Keys will give church leaders a big "heads-up" on why and how to help congregations create, own, and share the wonderful reasons for giving.
Church Stewardship Consulting, based in Laguna Beach, California, was founded in 1996 by its founder and CEO, Dr. John Bash. Services include strategic evaluation and planning, team building and training, and a clear roadmap of what success will look like and how congregations can get there. Contact Church Stewardship Consulting at 949-412-1919, or visit the company's website to arrange a no-cost 30-minute session with Dr. John Bash.