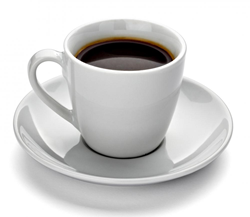 CaffeCaffeShop is growing like a rocket in the Cialde Caffe coffee italian market.
(PRWEB) February 28, 2014
Coffee is an irresistible pleasure for many people. But in addition to savoring its rich flavor, people also receive several health benefits from consuming coffee – making it an even more favorable beverage.
The latest research published in Nature Neuroscience on January 17, 2014 reveals not only the health benefits of caffeine – like that found in coffee – such as helping to fight cholesterol and developing a healthy heart, but it also discusses caffeine's unexpected virtue: the enhancement and improvement of long-term memory. According to the research results, caffeine enhanced long-term memory performance 24 hours after administration.
Long-term memory is an important faculty, especially for individuals working in creative fields geared towards brainstorming new ideas. The positive benefits of caffeine on long-term memory presented by this new research could also benefit employees working in young companies or start-ups. Coffee breaks will not only be a way to relax but also to rejuvenate the mind.
Many businesses have already turned to Caffecaffeshop to provide coffee products for their office needs. Caffecaffeshop, an Italian company that has a strong tradition in the coffee industry, offers fast order management and quick deliveries.
About Caffecaffeshop
Offering the best price-quality ratio, Caffecaffeshop specializes in online sales. It also provides a wide range of products through Capsule Caffe Originali, thanks to strong partnerships with leading brands in the market.