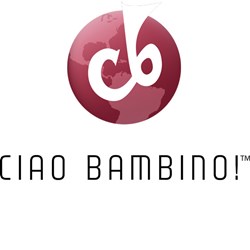 Whenever I think of a trip for our family — whether it's a long weekend trip or longer summer adventure, the first place I turn to for accommodations is Ciao Bambino.
San Francisco, California (PRWEB) November 05, 2013
Ciao Bambino, the popular family travel planning website, now has more of what families need and love to plan the best vacation ever. Not just reliable, detailed information, but easy ways to find, save, and share invaluable discoveries, and get personalized expert travel advice. Welcome to Family Travel 4.0.
Founded by family travel expert and enthusiast Amie O'Shaughnessy, for almost a decade, Ciao Bambino has been a trusted resource for discerning families, offering parent-authored hotel reviews of hand-selected properties, been-there-done-that destination advice, and invaluable travel tips. The new and improved Ciao Bambino takes family vacation planning to the next level by giving families time-saving tools to discover relevant information and save what they find, and engage with family travel consultants who can provide customized expert travel planning and advice.
"Parents are inundated with unfiltered information online," says O'Shaughnessy. "Discerning parents who are short on time crave qualified, relevant guidance to cut through the noise in order to plan their next incredible family vacation."
Single View Hotel Reviews Highlight Essentials
The much-loved CB! Hotel Collection has always provided families with a curated, hand-selected guide to the best kid-friendly hotels and resorts around the world. A new single page review format highlights all the need-to-know essentials in one place and enables parents to figure out if a property should be on their short list in just a few minutes.
Dynamic filters enable families to refine hotel options presented by age, location, price, and 'must haves' including hotels that have kids' pools, kids' clubs, and kitchen facilities. "Whenever I think of a trip for our family — whether it's a long weekend trip or longer summer adventure, the first place I turn to for accommodations is Ciao Bambino," says longtime Ciao Bambino client Michelle Keene.
Quick Menus = Effortless Discovery
Planning a trip but don't know where to start? Ciao Bambino offers detailed, informative articles about family travel, but like many websites, suffered from its own success: The sheer wealth of articles made it difficult for readers to find what they needed. New Quick Menus make it easy for families to access only articles related to a trip they have in mind.
>Families can navigate directly to destination landing pages pairing hotel reviews and travel tips for over 26 countries, cities, and regions.
>The Editorial homepage categorizes all of Ciao Bambino's invaluable articles in one place. Extensive family travel topics are now searchable from city trips, to luxury family travel, to Disney, to family ski trips, to multi-generational travel and more.
>The Travel Tips homepage offers families age-specific insight and essential travel basics.
Family Travel Planning Gets Social
Family vacations aren't planned overnight. My Trip Planner allows families to save articles and hotel reviews of interest to a personal trip planning page. Whether they've got six days or six months, families can return again and again to review and refine their choices, and to get feedback from family and friends by sharing on social media.
Hands-on Expert Help is Just an Email Away
For families who want someone to do the work for them, Ciao Bambino's new Family Vacation Consultants offer everything from booking rooms to developing multi-stop itineraries with vetted activities and guides.
Ciao Bambino understands that family vacations are beloved, and busy parents need ways to plan trips more effectively without sacrificing quality.
"I love to peruse Ciao Bambino's extensive blog to get ideas about where to take my family next," says Keene. "There is a plethora of travel related information out there, but I know that I can rely on the team behind Ciao Bambino to identify accommodation options that work for our family of six with kids at different life stages."
About Ciao Bambino
Ciao Bambino! Inc. is a leading family travel brand and a global travel planning resource for families. Their award-winning guide features best-in-class family-friendly hotel reviews and a comprehensive family travel blog offering tips, news, and narratives related to traveling with kids of all ages. CiaoBambino.com is the only dedicated family travel resource offering an online booking service for readers who are able to make requests directly from the site to over 300 parent-approved hotels, resorts, and villas for best available pricing. Ciao Bambino specializes in luxury family travel. Follow Ciao Bambino on Twitter @CiaoBambino and on Facebook at http://www.facebook.com/CiaoBambino.