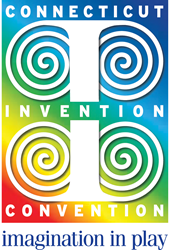 Hartford, Conn. (PRWEB) March 19, 2015
Two young CIC alumnae will bring the message to President Obama that Connecticut is still revolutionary, as they present their inventions at the 2015 White House Science Fair. Mallory Kievman, 16, Founder, Hiccupops, and Lilianna Zyszkowski, 14, Staff Inventor at SaferLockRX, were two of 100 children across the nation selected to show the President their wares. Both inventors got their start with the Connecticut Invention Convention, the oldest kid invention curriculum and competition in the United States.
The White House hosts a series of science fairs to encourage interest in STEM (Science, Technology, Engineering and Math) in students and to showcase young scientists, and, in this case, young inventors and entrepreneurs.
This is the first time in the 32-year history of the CIC program that two CIC inventors have been chosen to present at the White House Science Fair, signaling an interest in spotlighting not just inspiring young achievers in science, but also student inventors, innovators, and entrepreneurs.
"What is significant about this year's science fair is that there are actual inventors involved," says Helen Charov, executive director of the CIC. "Unlike other kids who came from the study of basic science, these two students have gone through an invention curriculum as a pathway to their innovations. These young inventors, being recognized by the White House, are a testament to the value and importance of creating inventions as the application of scientific inquiry."
Lilianna Zyszkowski of Southfield, Mass., and Indian Mountain School in Lakeville, Conn., has invented a series of products focused on alerting users to critical situations. Her latest invention, PillMinder, is a pill cap, inspired by an incident in which her grandfather was hospitalized due to scheduling errors with his pills. Lili is working with an existing company to take her award winning PillMinder invention from prototype to product. "I am working with SaferLockRX to design and productize an electronic version of their locking pill cap that is paired with a PillMinder app on the patient's Iphone," she says. The new product will help patients and caregivers actively manage pill-taking to ensure that patients get the best results from their prescriptions and avoid devastating side effects of skipping or overdosing.
"The CIC process gives kids the opportunity to pick a real problem and fix it," said Zyszkowski. "The competition encourages kids to apply everything they know, experiment, and discover innovative solutions to everyday problems. As a CIC Next Step Inventor, I am learning how to patent and market my inventions."
The other invention on display at the White House Science Fair will be Hiccupops, the world's first-ever nutritional supplement to help suppress the hiccups – in lollipop form. Hiccupops contain a unique blend of ingredients that trigger a set of nerves in your mouth and throat which are responsible for the hiccup reflex arc. When those nerves are overstimulated, the message from your brain to hiccup is cancelled.
Kievman, of Manchester, Conn., and Loomis Chaffee School, has contracted with a specialized facility in Texas to produce her product in volume, and the production line is already moving Hiccupops into the market. "While sometimes hiccups can be funny, they can also be painful, and persistent," said Kievman. "Hiccups are a side effect of medical treatments like cancer chemotherapy, kidney dialysis, and anesthesia and can dramatically affect the quality of life for many patients who are already suffering. It is important to me to help people going through those tough times."
The two girls were chosen to participate from over 15,000 K-12 students who participate annually in the CIC to develop and build inventions to solve problems they identify in their lives. Kievman and Zysyzkowski are two of CIC's Next Step Inventors who have taken concrete steps to commercialize their products or develop serial inventions along a theme.
"Kids should jump in and help solve problems in the world today because they have a unique perspective on things and are more willing to take risks," Kievman says.
Her advice for budding kid inventors? "Go do something great for the world, and when you do, give a little back."
EDITORS:

About the Connecticut Invention Convention
The Connecticut Invention Convention is a 32-year old non-profit organization whose mission it is to foster interest in STEM careers in children in grades K-12 through a classroom-based program of invention, innovation and entrepreneurship. The program is conducted year-round in more than 200 schools in over half the cities and towns in Connecticut, with local "invention conventions" held at schools or districts, culminating with a state-wide finals hosted by the UConn School of Engineering at Storrs, in May. Its goal is to have "every child, in every school, become an inventor once, better twice," as a way of encouraging problem-solving and creativity in children now and for the rest of their lives.
Since its founding in 1983, it has supported over 300,000 inventors in the program, and is the largest and longest continuously operating program of its kind in the nation, with participation of 54% girls and 24% minorities. It is supported by major Connecticut corporations such as United Technologies, Eversource Energy, Stanley Black & Decker, 3M, Boehringer-Ingelheim, ESPN, Alexion Pharmaceuticals, Hubbell, Lincoln Financial Foundation, Cantor Colburn, Connecticut Innovations and Connecticut General Assembly, Praxair, Bank of America, Bristol-Myers Squibb, Electric Boat, Pitney Bowes, Comcast, Liberty Bank, Microsoft, Petit Family Foundation, DST Output, Loureiro Engineering Associates, as well as partnered with the University of Connecticut Schools of Engineering, Business and Education, and the Institute of Materials Science. For more information, see http://www.ctinventionconvention.org, or find us on Facebook at https://www.facebook.com/ctinventionconvention or Twitter at: https://twitter.com/ctinvent.