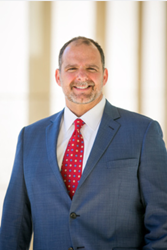 Our client is seeking 'general damages' for psychological injuries suffered from the alleged abuse.
Irvine, CA (PRWEB) February 22, 2016
The Cifarelli Law Firm filed a civil lawsuit against the Anaheim School District (John Doe vs. Anaheim Union High School District, Case No. 30-2015-00812893-cu-po-cjc, Superior Court of the State of California, for the County of Orange). Thomas Cifarelli, of The Cifarelli Law Firm currently represents one plaintiff in the civil lawsuit against the school and former teacher.
According to court documents,the drama teacher allegedly sexually assaulted, harassed and inappropriately touched the plaintiff repeatedly, on and off campus. Furthermore, according to court documents, Anaheim School District employees are also named in the suit, which alleges negligent supervision of students and negligent hiring, supervision and training.
"Our client is seeking 'general damages' for psychological injuries suffered from the alleged abuse as well as 'special damages' for past, present and future medical and psychological care expenses, loss of earnings and future earning capacity and other possible economic losses to be revealed in court," said Cifarelli, who is also encouraging anyone with information about the case to come forward.
About The Cifarelli Law Firm, LLP
The Cifarelli Law Firm is dedicated to pursuing those who neglect, abuse or molest minors, as well as the organizations that have failed to protect these victims from such offenses. In addition to child abuse and molestation cases, other areas of practice include car, motorcycle, truck, bicycle and pedestrian accidents, personal injury, defective product cases, medical malpractice, wrongful death, nursing home abuse and more. For more information or a free and confidential consultation, please call (949) 356-0126. The law office is located at 7700 Irvine Center Drive, Suite 150, Irvine, CA 92618.
About the NALA™
The NALA offers local business owners new online advertising & small business marketing tools, great business benefits, education and money-saving programs, as well as a charity program. For media inquiries, please call 805.650.6121, ext. 361.