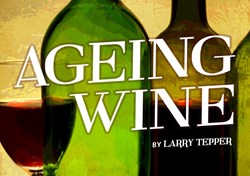 Written by wine connoisseur Larry Tepper, readers will discover just how much cigars and wine have in common when it comes to aging.
Easton, PA (PRWEB) January 18, 2014
The all-new Cigar Advisor Magazine is an online cigar magazine that brings a fresh, irreverent, and down-to-earth perspective on all things cigars to thousands of smokers. In addition to educational cigar content and behind-the-scenes cigar industry articles from some of the business's top names, Cigar Advisor delivers an array of content about a variety of topics of interest to people who enjoy the cigar lifestyle. The magazine also features cigar reviews and ratings submitted by real smokers, and much more. Cigar Advisor Magazine has published a new article in this month's feature section, entitled, "The Passionate Wine Collector: How and Why to Age Wine - Part 1." Written by wine connoisseur Larry Tepper, readers will discover just how much cigars and wine have in common when it comes to aging.
The article begins with the question, "Why age either?" Though both wine and cigars should be consumable-ready when they leave their respective factories, Mr. Tepper asserts that "both may carry a latent potential improvement factor that begs a degree of patience."
Mr. Tepper also suggests that starting a wine collection the same way as a cigar collection. "If your selection turns out to be age-worthy, six months from now it will taste a lot better. And a year from now, when it really hits its stride, you'll be kicking yourself for not having purchased a case." Moreover, he suggests that "if a wine interests you, buy three bottles, drink one now, and stash the other two for future 'research.'"
Tasting intervals should average three to six months. "That time frame works pretty much quite as well with wines as it does with cigars…if you'd prefer to wait a year or two between tastings, that's okay too: it's discretionary on your part." Mr. Tepper brings up another point that applies to both wine and cigars. "Sometimes the first bottle will hint that you ought to wait a little while longer before opening the next one."
Mr. Tepper also encourages would-be wine collectors to get to know their wine merchant. If an aspiring wine enthusiast can't decide whether a particular vintage qualifies as a "keeper," he says the best bet is to ask the most knowledgeable person on wine in the store. "Cultivating a relationship with him or her is well worth the effort."
About Cigar Advisor Magazine
Cigar Advisor magazine is a digital publication created for real cigar enthusiasts who love tobacco and live the lifestyle. Cigar smokers are passionate about almost everything they do - whether it's the drinks they savor, the food they devour, the cars and motorcycles they dream of, the sports they're fanatical about or the women they love, Cigar Advisor shares those passions with a razor-sharp edge, soaking up each day and experience as if it were our last. Find that passion and more on display at CigarAdvisor.com.