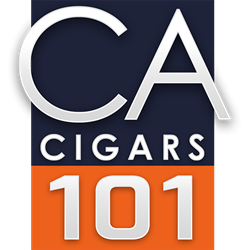 Have you ever dedicated yourself only to one specific brand until you've smoked through all of its line extensions? Would you even want to?
Easton, PA (PRWEB) September 02, 2013
The all-new Cigar Advisor Magazine is an online cigar magazine that brings a fresh, irreverent, and down-to-earth perspective on all things cigars to thousands of smokers. In addition to educational cigar content and behind-the-scenes cigar industry articles from some of the business's top names, Cigar Advisor delivers an array of content about a variety of topics of interest to people who enjoy the cigar lifestyle. The magazine also features cigar reviews and ratings submitted by real smokers. Cigar Advisor has just published "One Brand Rampage" to their instructional Cigars 101 Series, discussing the smoking of every line extension from a given cigar brand.
Among the things that make smoking cigars so enjoyable are the innumerable brand choices. Today, there are so many premium handmade cigars available for sale the new cigar smoker may be at a loss on where to start. On the other hand, choice is a good thing. This article raises a question about smoking cigars all from the same brand, including each of its line extensions.
"Imagine this," says Gary Korb, Cigar Advisor's Executive Editor. "Let's say you could smoke all of the major cigar brands manufactured just by General Cigar and Altadis U.S.A. For example, Partagas, Macanudo, Cohiba, Romeo y Julieta, Montecristo, et al., including all of their line extensions; the list would be nothing short of overwhelming. Now add to that such other bestselling brands as Arturo Fuente, Padrón, Rocky Patel, Oliva, Perdomo, Drew Estate. Tatuaje, etc., and all of their line extensions. It would most likely take an entire lifetime, and you probably still wouldn't have smoked them all."
That said, Gary notes in his piece that a lot of cigar smokers tend to drift toward a particular brand that they enjoy on a regular basis. "Is it possible that they've tried every line extension released under that same imprint," he asks? Odds are it's likely, he says, but his question is, "have you ever dedicated yourself only to one specific brand until you've smoked through all of its line extensions? Would you even want to?"
Gary invites readers to answer the question with their comments, and to share their "one brand rampage" experiences.
About Cigar Advisor Magazine
Cigar Advisor magazine is a digital publication created for real cigar enthusiasts who love tobacco and live the lifestyle. Cigar smokers are passionate about almost everything they do - whether it's the drinks they savor, the food they devour, the cars and motorcycles they dream of, the sports they're fanatical about or the women they love, Cigar Advisor shares those passions with a razor-sharp edge, soaking up each day and experience as if it were our last. Find that passion and more on display at CigarAdvisor.com.