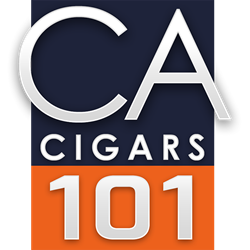 It pays to treat it as you would your own skin by keeping it clean and hydrated.
Easton, PA (PRWEB) August 22, 2013
The all-new Cigar Advisor Magazine is an online cigar magazine that brings a fresh, irreverent, and down-to-earth perspective on all things cigars to thousands of smokers. In addition to educational cigar content and behind-the-scenes cigar industry articles from some of the business's top names, Cigar Advisor delivers an array of content about a variety of topics of interest to people who enjoy the cigar lifestyle. The magazine also features cigar reviews and ratings submitted by real smokers. Cigar Advisor has just published a new how-to article in the Lifestyle section of the magazine, titled "How to Soften and Condition Fine Leather Goods."
Executive Editor Gary Korb bets that "chances are pretty good you have a number of leather items in your closet besides shoes. Boots, belts, briefcases, jackets, pants, maybe even a mask (for those special occasions)." Whatever leather goods a person owns, Gary cautions, those need to be kept clean and conditioned. "Depending on their texture and thickness, some leather items such as belts, shoes, jackets, etc. must be conditioned before wearing, since some leathers can be quite stiff right off-the-rack." He also recommends that softer leathers be cleaned and conditioned on a regular basis, since quality-made leather items are capable of lasting for years, even generations.
"Take care of your leathers and they'll love you for a long time," writes Gary. "Suede excluded, with just a few simple steps, my article on how to properly soften and condition leather will show you how to keep your leather goods in mint-condition."
Though leather will naturally break down and soften over time, if it hasn't been conditioned it will eventually dry and crack. Korb's suggestion is to keep in mind that leather was once a skin, so "it pays to treat it as you would your own skin by keeping it clean and hydrated."
About Cigar Advisor Magazine
Cigar Advisor magazine is a digital publication created for real cigar enthusiasts who love tobacco and live the lifestyle. Cigar smokers are passionate about almost everything they do - whether it's the drinks they savor, the food they devour, the cars and motorcycles they dream of, the sports they're fanatical about or the women they love, Cigar Advisor shares those passions with a razor-sharp edge, soaking up each day and experience as if it were our last. Find that passion and more on display at CigarAdvisor.com.