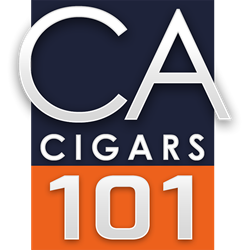 Because shaking hands is so common, you wouldn't think there was a right or wrong way to do it, but there is.
Easton, PA (PRWEB) August 18, 2013
The all-new Cigar Advisor is an online cigar magazine that brings a fresh, irreverent, and down-to-earth perspective on all things cigars to thousands of smokers. In addition to educational cigar content and behind-the-scenes cigar industry articles from some of the business's top names, Cigar Advisor delivers an array of content about a variety of topics of interest to people who enjoy the cigar lifestyle. The magazine also features cigar reviews and ratings submitted by real smokers. Cigar Advisor has just published an update to their Lifestyle section, providing a guide to shaking hands "like a winner."
Cigar Advisor Executive Editor Gary Korb realized that nothing helps make that first impression more memorable when greeting someone than a good, hardy handshake. "It's a social ritual that's been around for at least 2,000 years. The ritual was regarded as a sign of friendship, because the right hand was considered to be the weapon hand; therefore, shaking hands meant there was no weapon." His research also affirmed what people have taken for granted for so long: the handshake is still used for business and meeting new people - however, there are many people who don't know how to properly shake hands, ranging anywhere from a lifeless limp to a bone crushing clamp. It prompted him to write an article that describes the correct way to shake hands so that "you come across as a winner."
"Because shaking hands is so common, you wouldn't think there was a right or wrong way to do it, but there is," he writes. Weak or limp handshakes are particularly annoying, Gary notes, and can result in a first impression disaster even for the most charismatic person. "On the other hand (excuse the pun), applying too much pressure can be equally detrimental."
By following his guide, Gary says, "you can turn an average handshake in one that conveys interest, strength, and sincerity."
About Cigar Advisor Magazine
Cigar Advisor magazine is a digital publication created for real cigar enthusiasts who love tobacco and live the lifestyle. Cigar smokers are passionate about almost everything they do - whether it's the drinks they savor, the food they devour, the cars and motorcycles they dream of, the sports they're fanatical about or the women they love, Cigar Advisor shares those passions with a razor-sharp edge, soaking up each day and experience as if it were our last. Find that passion and more on display at CigarAdvisor.com.