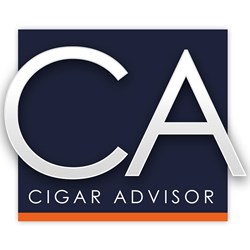 What if, through a series of unfortunate events, you found yourself hungry, lost, and alone in the woods? Would you know what to do?
Easton, PA (PRWEB) October 03, 2013
The all-new Cigar Advisor Magazine is an online cigar magazine that brings a fresh, irreverent, and down-to-earth perspective on all things cigars to thousands of smokers. In addition to educational cigar content and behind-the-scenes cigar industry articles from some of the business's top names, Cigar Advisor delivers an array of content about a variety of topics of interest to people who enjoy the cigar lifestyle. The magazine also features cigar reviews and ratings submitted by real smokers. Cigar Advisor has just published their September of "The MANual," which deals with outdoor survival.
The author team for this new Cigar Advisor piece asked, "What if, through a series of unfortunate events, you found yourself hungry, lost, and alone in the woods? Would you know what to do?" If you are not one of the nearly endangered species of outdoorsmen in this age of technology, CigarAdvisor contributors Aurita Maldonado and Zach Barangan have a few tips to help wilderness and outdoor enthusiasts survive.
"The MANual: Outdoor Survival for Beginners" appears in the September, 2013 issue of CigarAdvisor Magazine, and is written as a beginner's guide to surviving in the wilderness. From the very beginning, the article encourages would-be adventurers to share their itinerary with a trusted friend. "A search team will generally find someone who left an itinerary within 72 hours," says Maldonado, while the chances you'll be found alive diminish significantly after that.
Barangan and Maldonado go on to educate readers on what they consider to be the "second most important survival skill of all:" not panicking. The article describes the S.T.O.P. method, which is an acronym meaning, "Stop, Think, Observe, and Plan." The writers offer further useful advice on selecting and preparing a shelter, building a safe and efficient fire, collecting and purifying drinking water, and what to do about food.
About Cigar Advisor Magazine
Cigar Advisor magazine is a digital publication created for real cigar enthusiasts who love tobacco and live the lifestyle. Cigar smokers are passionate about almost everything they do - whether it's the drinks they savor, the food they devour, the cars and motorcycles they dream of, the sports they're fanatical about or the women they love, Cigar Advisor shares those passions with a razor-sharp edge, soaking up each day and experience as if it were our last. Find that passion and more on display at CigarAdvisor.com.