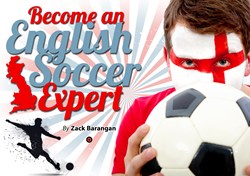 What if you hit the pub and a match is on – and everyone is watching the game, cheering - and you're the only one there that has no idea what's happening on the field?
Easton, PA (PRWEB) August 07, 2013
The all-new Cigar Advisor Magazine is an online cigar publication that brings a fresh, irreverent, and down-to-earth perspective on all things cigars to thousands of smokers. In addition to educational cigar content and behind-the-scenes cigar industry articles from some of the business's top names, Cigar Advisor delivers an array of content about a variety of topics of interest to people who enjoy the cigar lifestyle. The magazine also features cigar reviews and ratings submitted by real smokers. Cigar Advisor has just published a primer on Premier League soccer, including basic notes and anecdotes to understand the sport.
"The most popular game in the world is sweeping America by storm," writes Cigar Advisor contributor Zack Barangan. "In a country where football reigns supreme, the rest of the world is focusing on a different sport with the same name; here in America, we call it soccer." Soccer, Zack notes, has a tendency to tie regions and nations together through pride. "But," he wonders, "what if you hit the pub and a match is on – and everyone is watching the game, cheering - and you're the only one there that has no idea what's happening on the field?"
Barangan has written a primer for understanding the basic rules when it comes to watching England's Premier League football in action. Titled "Become an English Soccer Expert," his goal is to give readers the knowledge they need to be "privy to the action on the pitch." Zack says, "I wouldn't want you to get caught in conversation with soccer-crazy pub patrons, and have you be accused of not knowing your stuff."
Noting the Premier League's position as one of the most prominent and competitive soccer leagues in the world, he discusses some of the notable teams such as Tottenham, Arsenal, and the renowned Manchester United, "possibly the best all-time team in soccer history." Barangan mentions game penalties and the card system that handles warnings and ejections, as well as profiling some of the more popular players – both past and present – that have made an impact on League play, and why. But aside from the minutiae of the game, Zack writes "Becoming an EPL fan is like anything else — practice will breed familiarity. Veteran sports fans will tell you that cheering for a team with everything you have is an experience that cannot be duplicated."
About Cigar Advisor Magazine
Cigar Advisor magazine is a digital publication created for real cigar enthusiasts who love tobacco and live the lifestyle. Cigar smokers are passionate about almost everything they do - whether it's the drinks they savor, the food they devour, the cars and motorcycles they dream of, the sports they're fanatical about or the women they love, Cigar Advisor shares those passions with a razor-sharp edge, soaking up each day and experience as if it were our last. Find that passion and more on display at CigarAdvisor.com.