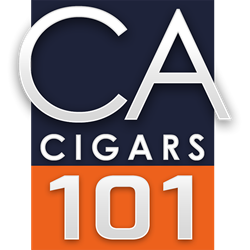 Does our attraction to cigars come from something subconsciously inherent in us that relates to our past?
Easton, PA (PRWEB) August 02, 2013
The all-new Cigar Advisor is an online cigar magazine that brings a fresh, irreverent, and down-to-earth perspective on all things cigars to thousands of smokers. In addition to educational cigar content and behind-the-scenes cigar industry articles from some of the business's top names, Cigar Advisor delivers an array of content about a variety of topics of interest to people who enjoy the cigar lifestyle. The magazine also features cigar reviews and ratings submitted by real smokers. Cigar Advisor has just published a new article discussing how people are drawn to start smoking cigars.
Gary Korb, one of Cigar Advisor's Executive Editors, writes an open question in his latest article, "Why Are We Drawn to Cigars:" "Does our attraction to cigars come from something subconsciously inherent in us that relates to our past?" He thinks it's possible.
Many people who enjoy smoking premium cigars say, when asked, that they have picked up the penchant from a variety of sources. Gary's article is more of a direct question, wondering if there is a specific item or event in a person's past that causes him or her to develop a proclivity for smoking cigars. The author alleges that his love of certain aromas as a child may have led him to his first cigar. "Did something in our past influence our love of the leaf?"
Korb believes that to be true: "Perhaps your father was a cigar smoker and you picked it up from him. Maybe you wanted to get away from cigarettes, or perhaps you've just always had an inclination to smoke." Or, like the author, a love of fragrant aromas as a child played a part in wanting to savor the aroma of a fine cigar.
"I spent my childhood summers down the shore in Long Beach Island, NJ," writes Gary. "We used to buy these incense-like sticks from a small store there…I don't know what they were made from, but they smelled SO good we couldn't get enough of them."
One night while telling his sons a story about the punks, he surmised that the sticks may have, subconsciously, led him to the wonderful world of cigars.
About Cigar Advisor Magazine
Cigar Advisor magazine is a digital publication created for real cigar enthusiasts who love tobacco and live the lifestyle. Cigar smokers are passionate about almost everything they do - whether it's the drinks they savor, the food they devour, the cars and motorcycles they dream of, the sports they're fanatical about or the women they love, Cigar Advisor shares those passions with a razor-sharp edge, soaking up each day and experience as if it were our last. Find that passion and more on display at CigarAdvisor.com.