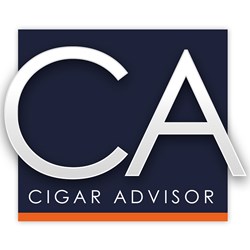 You gotta keep working; be innovative, but don't look to reinvent the wheel - look to make it roll better.
Easton, PA (PRWEB) September 23, 2013
The all-new Cigar Advisor Magazine is an online cigar magazine that brings a fresh, irreverent, and down-to-earth perspective on all things cigars to thousands of smokers. In addition to educational cigar content and behind-the-scenes cigar industry articles from some of the business's top names, Cigar Advisor delivers an array of content about a variety of topics of interest to people who enjoy the cigar lifestyle. The magazine also features cigar reviews and ratings submitted by real smokers. Cigar Advisor has just published a new piece from Erik Espinosa, namesake of Espinosa Cigars.
Erik Espinosa, CEO of Espinosa Cigars, believes there's more to success in the cigar business than making good cigars. "It's more than that," says Erik. "It's about luck and risk." A firm believer in "making your own luck," he admits that sometimes a person can catch a lucky break here or there. Espinosa equates a real-life experience he had during the World Series of Poker with taking risks and enjoying the rewards, and shares that story in the September edition of Cigar Advisor Magazine.
"I love to play poker, and a few years ago, had a ticket to play at the World Series of Poker." After playing a few hands in the first round of the tournament – seated next to poker pro Phil Ivey, no less - the tournament director walked over to the table and asked Erik to produce his ticket. He recalls, "After I collect my winnings, I proudly show the tournament director my ticket, who calmly looks at it and tells me, 'Sir, you are seated at the wrong table.' Hey – stuff happens, right? Who knows what worse luck I was saved from."
Espinosa, however, doesn't believe it's wise to rely on luck; "There's a lot of risk, which make the rewards and accolades so much sweeter," he says. Erik agrees with a quote by Tommy Lasorda, in terms of how he approaches his business (and life in general) with regard to being lucky and taking risks: "Lasorda once said that 'there are three types of ball players: Those who make it happen, those who watch it happen and those who wonder what happened.' Only one of those options was ever acceptable for me; and when the opportunity arose, I made it happen. I couldn't sit around and rest on my laurels or reputation. That goes for poker, cigars, everything. You gotta keep working; be innovative, but don't look to reinvent the wheel - look to make it roll better."
About Cigar Advisor Magazine
Cigar Advisor magazine is a digital publication created for real cigar enthusiasts who love tobacco and live the lifestyle. Cigar smokers are passionate about almost everything they do - whether it's the drinks they savor, the food they devour, the cars and motorcycles they dream of, the sports they're fanatical about or the women they love, Cigar Advisor shares those passions with a razor-sharp edge, soaking up each day and experience as if it were our last. Find that passion and more on display at CigarAdvisor.com.