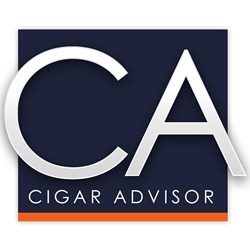 You're going to be labeled the 'rude American tourist' the moment you step off the plane…so you might as well embrace it.
Easton, PA (PRWEB) August 20, 2013
The all-new Cigar Advisor is an online cigar magazine that brings a fresh, irreverent, and down-to-earth perspective on all things cigars to thousands of smokers. In addition to educational cigar content and behind-the-scenes cigar industry articles from some of the business's top names, Cigar Advisor delivers an array of content about a variety of topics of interest to people who enjoy the cigar lifestyle. The magazine also features cigar reviews and ratings submitted by real smokers. Cigar Advisor has just published the latest installment of the MANual, called "How to Swear Your Way Around the World."
Managing Editor John Pullo subtitled the article, "Cigar Advisor's quick guide to causing an international incident with 5 words or less." Meant to be a tongue-in-cheek look at embracing the local language when traveling internationally, it started with an experience he had in Germany. "I was with a tour group who had pre-paid for tickets to an attraction near the Austrian border. Well, the other groups didn't appreciate us cutting the line very much – and they had some things to say about it. Fortunately, I knew just enough German to understand that they weren't telling us, 'enjoy your visit.' So I gave them some back. It didn't end well."
John's piece also stems from a common complaint of international travelers - that Americans, as a whole, are rude. "Folks in some other cultures just don't think very much of us, mostly because they think we trot all over the globe and demand that they all speak English." He came to that realization after visiting travel blogs, which specifically called out Americans as "the worst tourists on the planet." That prompted him to develop a quick and useful guide of common situations and "appropriate reactions for you to act the part, and live up (or down, in this case) to their expectations" – and what he calls "an opportunity to give them a nice little surprise in the local language, while you're at it."
Pullo also deals with the sensitive issue surrounding hand gestures, and how they're interpreted differently throughout the world. "It's not just the words that matter – it's the actions, too. Here in America, a certain gesture might mean 'ok.'" Elsewhere, he says, they can mean a variety of things, "from the mundane to the truly offensive."
Through research and conversation with native speakers, he compiled a list that includes swears and insults in languages ranging from Arabic, Croatian and Czech to French, German, Russian and Portuguese, including one in Spanish he calls, "the Swiss Army Knife of curse words." Used as a statement for just about any emotion – surprise, joy, anger – he writes that "it can fly both mild or as stunningly insulting as, well, just about the worst word you can think of."
He closes his exposé by saying, "You're going to be labeled the 'rude American tourist' the moment you step off the plane…so you might as well embrace it. Happy travels!"
About Cigar Advisor Magazine
Cigar Advisor magazine is a digital publication created for real cigar enthusiasts who love tobacco and live the lifestyle. Cigar smokers are passionate about almost everything they do - whether it's the drinks they savor, the food they devour, the cars and motorcycles they dream of, the sports they're fanatical about or the women they love, Cigar Advisor shares those passions with a razor-sharp edge, soaking up each day and experience as if it were our last. Find that passion and more on display at CigarAdvisor.com.