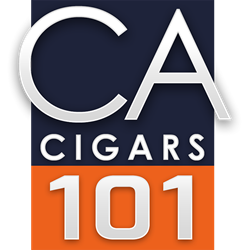 By learning how to properly smoke your cigars, you will be getting the most out of your cigars every time by improving flavor and burn.
Easton, PA (PRWEB) September 22, 2013
The all-new Cigar Advisor is an online cigar magazine that brings a fresh, irreverent, and down-to-earth perspective on all things cigars to thousands of smokers. In addition to educational cigar content and behind-the-scenes cigar industry articles from some of the business's top names, Cigar Advisor delivers an array of content about a variety of topics of interest to people who enjoy the cigar lifestyle. The magazine also features cigar reviews and ratings submitted by real smokers. Cigar Advisor has just published another article to their long-standing Cigars 101 instructional series, on how to smoke a cigar with respect to timing.
Jonathan DeTore is a junior copywriter at Cigar Advisor Magazine, and a self-described "fast smoker." Just using that description, he says, means that "smoking a cigar is a lot more complicated than simply snipping, lighting, and puffing away at your cigar. It may not seem like it, but simply following the motions instead of learning how to properly smoke, your cigar experience may be all for naught." Simply, Jon advises that there's more to it than taking a puff once in a while – instead, he writes, "I'm going to let you in on a good piece of advice: pace yourself." DeTore notes that this will allow a cigar smoker to correct burn issues that may occur and make sure the burn is "straight as a line from point A to point B." Though a new cigar smoker may not realize it, Jon says it turns out that smoking a cigar is a bit harder than it seems.
"When we smoke cigars, we do it for the flavor and for the sheer relaxation benefits we get from the cigar. Manufacturers spend years working out the flavor and blends to give you the most flavor, balanced with the perfect amount of power, sometimes using tobaccos that are aged for ten or more years! So why smoke your cigars like you're competing against the sands of time?" DeTore says smoking too fast is a common mistake among beginners. Instead, he offers this opinion: "A cigar is to be thoroughly enjoyed not only to make your investment in cigars worthwhile, but to show respect to the blenders, manufacturers, and especially the rollers, that they so truly deserve. By learning how to properly smoke your cigars, you will be getting the most out of your cigars every time by improving flavor and burn."
About Cigar Advisor Magazine
Cigar Advisor magazine is a digital publication created for real cigar enthusiasts who love tobacco and live the lifestyle. Cigar smokers are passionate about almost everything they do - whether it's the drinks they savor, the food they devour, the cars and motorcycles they dream of, the sports they're fanatical about or the women they love, Cigar Advisor shares those passions with a razor-sharp edge, soaking up each day and experience as if it were our last. Find that passion and more on display at CigarAdvisor.com.