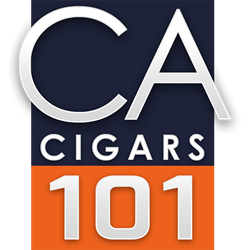 A cigar tube can do a lot more than simply save the wrapper from cracking.
Easton, PA (PRWEB) October 06, 2013
The all-new Cigar Advisor Magazine is an online cigar magazine that brings a fresh, irreverent, and down-to-earth perspective on all things cigars to thousands of smokers. In addition to educational cigar content and behind-the-scenes cigar industry articles from some of the business's top names, Cigar Advisor delivers an array of content about a variety of topics of interest to people who enjoy the cigar lifestyle. The magazine also features cigar reviews and ratings submitted by real smokers. Cigar Advisor has just published an article dedicated to the uses of the cigar tube by Junior Copywriter Jonathan Detore.
This addition to the Cigars 101 series was written to address the often overlooked benefits offered by the simple packaging of a cigar tube. While many cigars come pre-packaged in either plastic or metal tubes, they are frequently discarded immediately after purchase, with even seasoned veteran cigar smokers not utilizing the tube as a valuable cigar accessory. This piece informs smokers of the wide variety of uses for these tubes.
Detore writes "When we think of cigar tubes, we just think of a device to carry your cigar in. It's replaceable, forgotten about, knocked around, and certainly under-appreciated. Many people are starting to drift away from using the cigar tube because one can simply throw a cigar in the glove box in the car and drive off with it being safely secured. Walking seems to be an even bigger no-no when it comes to carrying a cigar in a tube. Who wants to carry a metal hunk around with them? Well, I'm here to tell you that when it comes to the cigar tube, it cannot be appreciated enough not just for it's cigar saving qualities. Sure, that's the main benefit, but a cigar tube can do a lot more than simply save the wrapper from cracking."
This piece is part of the expanding Cigars 101 series that provides cigar smokers with informational tips and tricks on all aspects of the cigar hobby. People interested in learning more about Cigar Advisor Magazine or their Cigars 101 series should visit http://www.cigaradvisor.com.