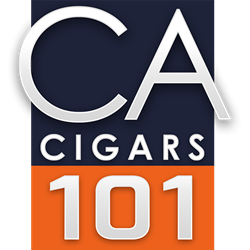 When learning the ins and outs of smoking cigars, as with any avocation, there are several accessories you must have to fully enjoy it.
Easton, PA (PRWEB) July 31, 2013
The all-new Cigar Advisor is an online cigar magazine that brings a fresh, irreverent, and down-to-earth perspective on all things cigars to thousands of smokers. In addition to educational cigar content and behind-the-scenes cigar industry articles from some of the business's top names, Cigar Advisor delivers an array of content about a variety of topics of interest to people who enjoy the cigar lifestyle. The magazine also features cigar reviews and ratings submitted by real smokers. Cigar Advisor has just published a new article to their instructional Cigars 101 series that lists the necessary cigar accessories a person needs to start enjoying the cigar hobby.
In "Cigar Accessories: What You Really Need," Cigar Advisor Executive Editor Gary Korb offers up a short primer on what he considers to be "must-have" cigar accessories.
"So, you just got into smoking cigars. Do you have all the necessities?" asks Korb. He notes that while there are many "fun" or "unique" items on the market targeted at cigar enthusiasts, there are just a few tools a new cigar smoker will need to enjoy the pastime to its fullest: "When learning the ins and outs of smoking cigars, as with any avocation, there are several accessories you must have to fully enjoy it. Bikers need helmets (at least in most states), target shooters need ammo (if you can find it these days), fishermen need hooks and lures. So what about cigar smokers?"
Gary answers that question by remarking that "there are basically five things the new cigar smoker needs to discover the art of cigar appreciation: A humidor, a cutter, a lighter, lighter fuel, and an ashtray." He then offers advice on the follow-up questions a person might have when purchasing these items. "How big a humidor do I need? What kind of cutter works best? How many flames should my lighter have?" The answers to these and similar questions are covered in brief detail, yet provide enough information to get anyone new to the hobby started-off on the right foot.
About Cigar Advisor Magazine
Cigar Advisor magazine is a digital publication created for real cigar enthusiasts who love tobacco and live the lifestyle. Cigar smokers are passionate about almost everything they do - whether it's the drinks they savor, the food they devour, the cars and motorcycles they dream of, the sports they're fanatical about or the women they love, Cigar Advisor shares those passions with a razor-sharp edge, soaking up each day and experience as if it were our last. Find that passion and more on display at CigarAdvisor.com.