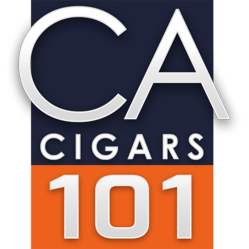 Freezing cigars can be either a preventative or curative measure for cigars infested by tobacco beetles.
Easton, PA (PRWEB) July 02, 2013
The all-new Cigar Advisor is an online cigar magazine that brings a fresh, irreverent, and down-to-earth perspective on all things cigars to thousands of smokers. In addition to educational cigar content and behind-the-scenes cigar industry articles from some of the business's top names, Cigar Advisor delivers an array of content about a variety of topics of interest to people who enjoy the cigar lifestyle. The magazine also features cigar reviews and ratings submitted by real smokers. Cigar Advisor has just published a new article to their Cigars 101 instructional series, dealing with misconceptions about the need for freezing cigars.
There has been much information and misinformation on how and why to freeze cigars. As CigarAdvisor Executive Editor Lou Tenney explains, freezing cigars can be either a preventative or curative measure for cigars infested by tobacco beetles, scientific name Lasioderma serricorne. While it's true that tobacco beetle eggs are present in many cigars, he writes, they require a warm, moist environment to hatch.
Tenney writes that some suppliers, particularly those of Cuban cigars, are notorious for poor storage or transport conditions, which can trigger an infestation. For this reason, some cigars smokers choose to freeze all incoming cigars as a matter of course, thus killing the eggs before they have a chance to hatch.
He goes on to note that if you deal with a reputable supplier and maintain optimal temperature and humidity in your humidor, this is overkill, and places unnecessary stress on your cigars.
If, however, you discover pinholes in your cigars' wrappers and "tobacco dust" in the humidor, then you've probably got tobacco beetles, adding, "You just learned the hard way that an ounce of prevention is worth a pound of cure."
He then details the correct method for safely freezing the affected cigars to mitigate the tobacco beetle problem.
About Cigar Advisor Magazine
Cigar Advisor magazine is a digital publication created for real cigar enthusiasts who love tobacco and live the lifestyle. Cigar smokers are passionate about almost everything they do - whether it's the drinks they savor, the food they devour, the cars and motorcycles they dream of, the sports they're fanatical about or the women they love, Cigar Advisor shares those passions with a razor-sharp edge, soaking up each day and experience as if it were our last. Find that passion and more on display at CigarAdvisor.com.