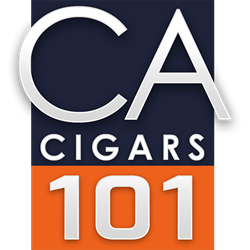 Without taking care of your lighter by cleaning and purging regularly, you will increase your chances of breaking your lighter and having to replace it.
Easton, PA (PRWEB) August 26, 2013
The all-new Cigar Advisor is an online cigar magazine that brings a fresh, irreverent, and down-to-earth perspective on all things cigars to thousands of smokers. In addition to educational cigar content and behind-the-scenes cigar industry articles from some of the business's top names, Cigar Advisor delivers an array of content about a variety of topics of interest to people who enjoy the cigar lifestyle. The magazine also features cigar reviews and ratings submitted by real smokers. Cigar Advisor has just published an update to their instructional Cigars 101 series, called "Basic Lighter Care."
Written by Cigar Advisor Junior Copywriter Jonathan DeTore, "Basic Lighter Care" is, in his words, the difference between a broken lighter and one that will last for years. "It's all about the money," Jon says. "Don't let your lighter break due to negligence or lack of care, and you won't spend more money replacing your old one."
DeTore lays out some of the most basic (but most often overlooked) advice for the first use of a new lighter – making sure to purge it after the first fill of butane. "In fact," Jon writes, "you should purge your lighter on each refill as well. Lighters do not come with butane already in the tank due to mailing restrictions on flammable material, so the fuel tanks are filled with oxygen instead of butane." He advises to fill the lighter with butane, then let it rest for a few minutes. Describing the purge process, and some quick troubleshooting techniques, DeTore explains how to use some of the features common to most lighters that allow the user to adjust the rate of butane flow. "If it comes out too fast, you'll blow the flame out. If it comes out too slow, there won't be enough butane to ignite a flame."
Conversely, DeTore has different advice for older lighters. "The name of the game is always maintenance," he says. "You may not realize it, but every time you use your lighter, contaminants in the butane you use can gunk up your lines and valves, which over time can block butane from coming out." Jon examines these different parts of the lighter that handle the flow of the butane, identifies the most common trouble spots, and gives some guidance on keeping those parts clean and in proper working order.
"Without taking care of your lighter by cleaning and purging regularly, you will increase your chances of breaking your lighter and having to replace it," writes DeTore. "Stop wasting your hard-earned cash and start taking the steps you'll need to keep your lighter working like new for a long time to come."
About Cigar Advisor Magazine
Cigar Advisor magazine is a digital publication created for real cigar enthusiasts who love tobacco and live the lifestyle. Cigar smokers are passionate about almost everything they do - whether it's the drinks they savor, the food they devour, the cars and motorcycles they dream of, the sports they're fanatical about or the women they love, Cigar Advisor shares those passions with a razor-sharp edge, soaking up each day and experience as if it were our last. Find that passion and more on display at CigarAdvisor.com.